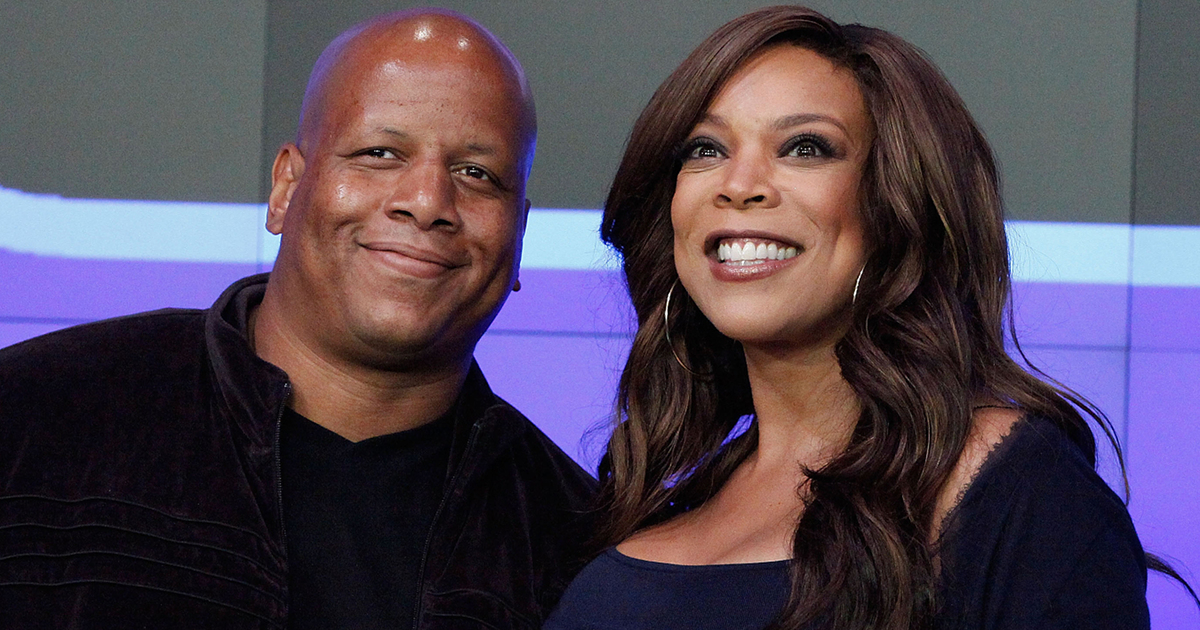 Kevin Hunter has given his first official statement since his wife Wendy Williams filed for divorce last week.
In what seems to be a desperate attempt to save his marriage/meal ticket, Hunter apologizes to his wife of 21 years for his "recent actions" and vows to "right some wrongs."
Hunter's statement reads in full:
"I am not proud of my recent actions and take full accountability and apologize to my wife, my family and her amazing fans. I am going through a time of self-reflection and am trying to right some wrongs.

"28 years ago, I met an amazing woman: Wendy Williams. At the time, I didn't realize that she would not only become my wife, but would also change the face of entertainment and the world. I have dedicated most of our lives to the business empire that is Wendy Williams Hunter, a person that I truly love and respect unconditionally.

"No matter what the outcome is or what the future holds, we are still The Hunter Family and I will continue to work with and fully support my wife in this business and through any and all obstacles she may face living her new life of sobriety, while I also work on mine.

"I ask that you please give me and my family privacy as we heal. Thank you."
A nice statement, but is it really genuine or his Hunter just trying salvage what he can before Williams leaves him with nothing?
The "recent actions" Hunter acknowledges refer to his alleged newborn daughter with longtime lover Sharina Hudson. According to reports, the two have carried on a public affair for over a decade.
Sources say Hunter refused to leave Williams because she paid all of his bills and funded his lifestyle.
Just days prior to Williams filing for divorce, Hunter and Hudson were seen together living the high life off of Williams' money. They're riding in luxury cars, wearing designer clothes, go on dinner dates in New Jersey, and have been seen carrying groceries from Whole Foods into their shared hideaway home.
Amid months of heavy reports that Hunter was cheating on her and had a child outside of their marriage, Williams reportedly hired a private investigator and confronted her husband on the PI's findings. He confessed his infidelity, causing Williams to officially end their marriage.
Though Williams has yet to directly address the matter on The Wendy Williams Show, she did tell her audience that she's planning a new and better life for herself and her 18-year-old son she shares with Hunter.
"I'm moving out of the sober house in just a few days, you know," Williams, who's been seeking treatment for several months, informed her viewers on Monday (Apr. 15). "It'll be Wendy on her own."
"Addressing my sobriety, my addiction, head-on has really helped me sort out every single compartment of my life," she said. "I have a commitment to me and my son to come out of here better, stronger and faster than ever."
Clearly, one of the things she had work out was how to deal with her cheating husband.
Be the first to receive breaking news alerts and more stories like this by subscribing to our mailing list.