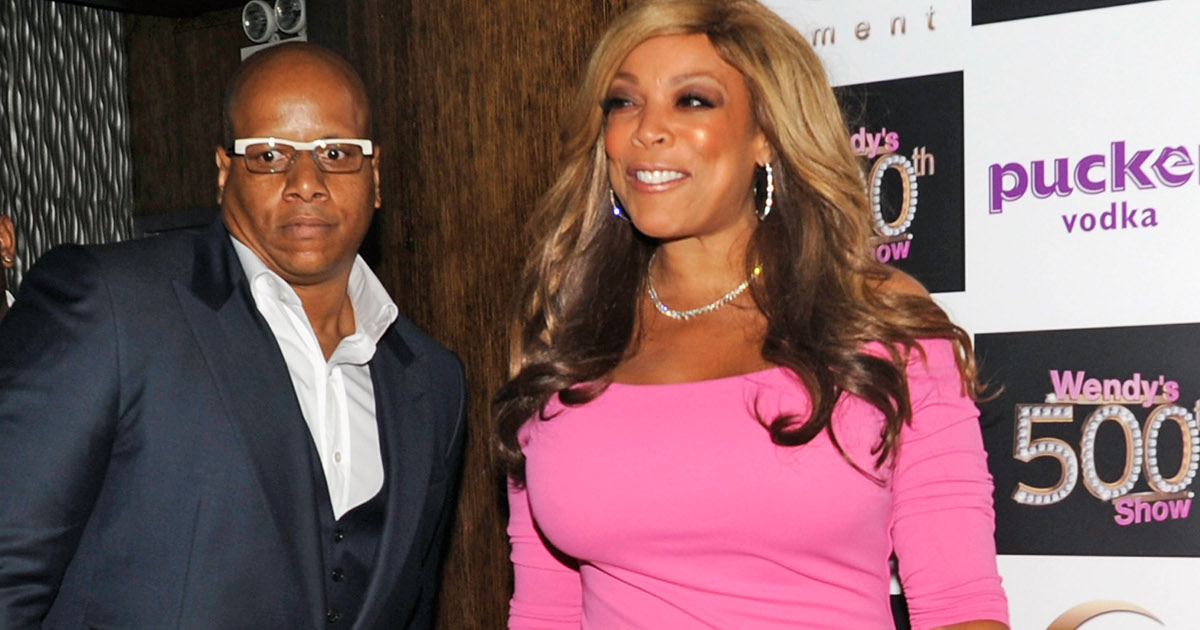 Oh, to be an intern at The Wendy Williams Show!
As we're learning more details of what went down backstage as Kevin Hunter received his divorce papers, the saga is much juicier than any "hot topics" Wendy gossiped about on camera that day.
As was previously reported, Hunter was at the television studio on Thursday (Apr. 11) when he was officially informed that Williams was kicking his cheating behind to the curb.
Love B. Scott is now exclusively reporting how Williams orchestrated it all and tied it up with a nice bow!
The site reports:
According to our sources, Wendy served Kevin by disguising the divorce papers as a present — completely wrapped with big bows.

"When Kevin excitedly opened the box, thinking it was a gift of some sort, the process server uttered those famous words, 'you have been served.'"
The source claims that Hunter, an executive producer of the Emmy-nominated talk show, is no longer welcome on the studio or production premises.
"The passcodes have been changed and his access to the building has been revoked," the source told B. Scott. "Wendy has instructed staff to not let him anywhere near her."
Hunter allegedly "went off, cursing and screaming" upon being told that he could no longer be allowed on the set of the show he helped produce for the past 10 years.
TMZ was the first to report that Hunter unexpectedly received the divorce papers while at the studio. Though extra security was hired just in case something popped off, TMZ's inside source said that Hunter kept his cool.
If B. Scott's reporting is correct, I guess it's safe to assume that Williams is cutting all professional ties as well. Hunter has been the talk show's manager for years and the two have several business ventures together, including their production company.
Williams filed for divorce after 21 years of marriage amid months of speculation that Hunter fathered a child with his longtime mistress.
Hunter is reportedly seeking a $10 million payout from Williams.
Be the first to receive breaking news alerts and more stories like this by subscribing to our mailing list.