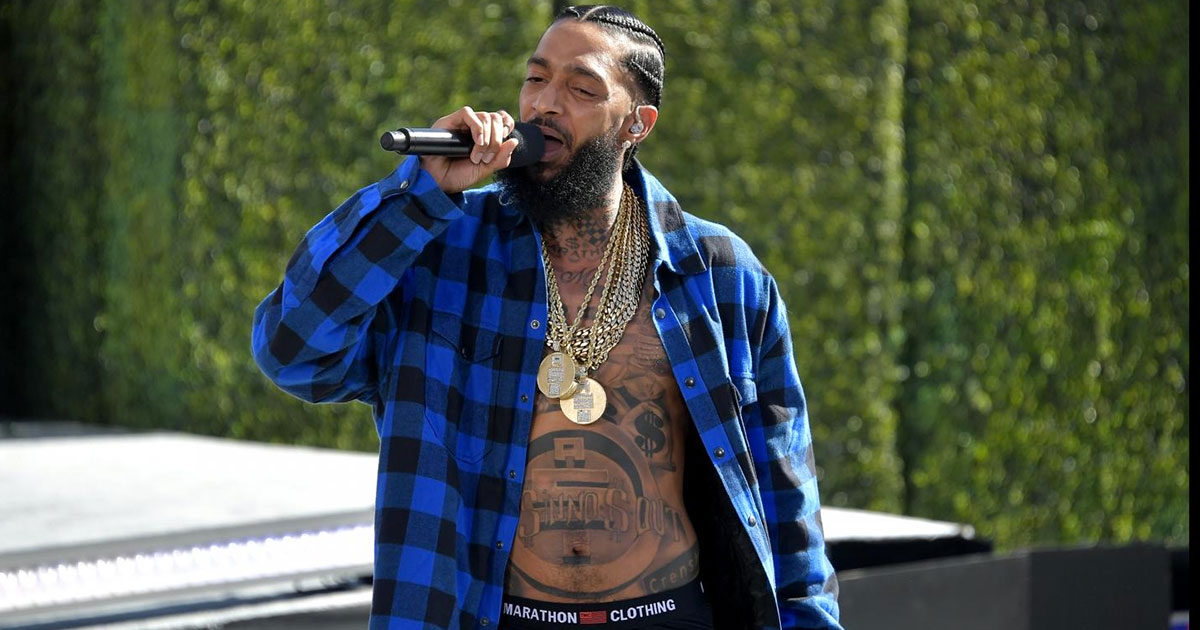 The shooting that claimed the life of Nipsey Hussle has resulted in another arrest, but it wasn't of a second shooter. One of the victims shot alongside Hussle has been arrested for an alleged parole violation.
LAPD confirms that 56-year-old Kerry Lathan was arrested at his halfway house, days after being shot, for allegedly violating his parole. Though no further details were given, it's believed Lathan's offense was just being in Hussle's presence.
A stipulation in Lathan's parole is to not associate with any known gang members. Police claim that Hussle was a member of the Rollin 60's Crips, a street gang in South. L.A.
Lathan has been held in Men's Central Jail since Monday (Apr. 8) as authorities attempt to revoke his parole. He is unable to walk and is confined to a wheelchair due to injuries he sustained after getting shot in the back.
What makes the situation even more heartbreaking is that Lathan was at Hussle's Marathon's clothing store because the rapper/community activist was personally helping Lathan find new clothes to wear as he met his family later that day after being released from prison.
The 56-year-old had just completed a 20-year sentence for murder and was out on parole.
Nipsey was killed while getting together items to give Kerry.

Kerry was shot alongside Nipsey.

LAPD have arrested Kerry for violating terms of his parole by associating with a known gang member: Nipsey Hussle

THIS is demonic. https://t.co/LlpvbClskJ

— Candice Marie Benbow (@CandiceBenbow) April 12, 2019
Activists are advocating and rallying for Lathan's release. Activist Najee Ali said in a statement:
"Gov. Gavin Newsom should order the immediate release of Kerry. His arrest sends a horrible message to parolees trying to integrate into society and for [corrections] officials to label Hussle, who was a Grammy-nominated artist entrepreneur, gentrification fighter and philanthropist, as a known gang member is a slap in the face to his family and our grieving community."
Lathan was one of two other men shot alongside Hussle on March 31, the other surviving victim being Lathan's nephew, Shermi Villanueva, who had accompanied Lathan to Marathon.
Eric Holder, 29, has been arrested for the shooting and charged with attempted murder (for shooting Lathan and Villanueva) and the murder of Hussle. He pleaded not guilty and remains behind bars on $5 million bail.
Be the first to receive breaking news alerts and more stories like this by subscribing to our mailing list.