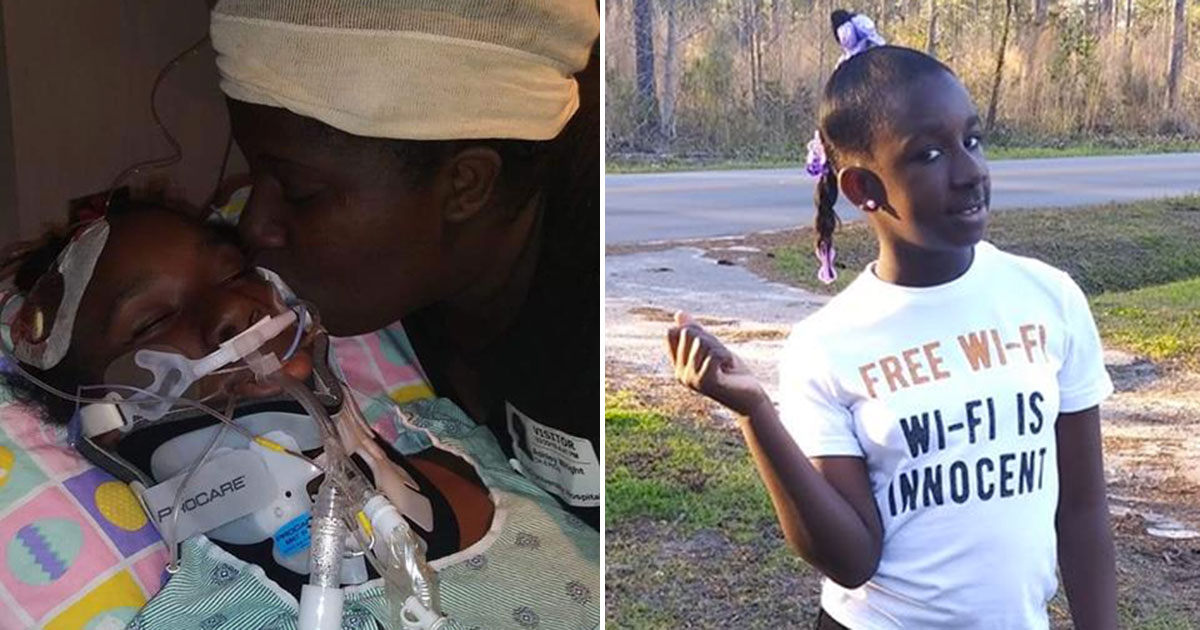 A South Carolina fifth grader who was severely injured in a classroom fight has died.
According to local ABC affiliate WCIV, 10-year-old RaNiya Wright suffered serious injuries after getting into a fight with another student at Forest Hills Elementary School in Walterboro, S.C. (near Charleston) on Monday (Mar. 25).
Because her injuries were so severe, Wright was airlifted from the school to the Medical University of South Carolina, where she was unresponsive on life support for two days before eventually passing away early Wednesday morning (Mar. 27).
The other student involved in the fight was suspended from school. It isn't clear if the student will be charged with a crime as the fight remains under investigation. Authorities haven't released any further details about the incident.
The extent of Wright's injuries and her cause of death weren't immediately made available, but Colleton County Coroner said an autopsy will be conducted on Friday.
The school district deployed a crisis response team to the school Tuesday to offer support to students and staff.
"We are devastated by this news, and we want our communities to keep their thoughts and prayers with the student's family at this time," the district said in a statement, adding that guidance and counseling services were being provided to students, staff and family members "as needed."
The district's statement continued: "The well-being of our students and staff will remain a top priority as we deal with the emotions surrounding this tragedy. Children may be coming home with questions and worries about this loss. Please feel free to contact the school counselors if you have an issue you would like to discuss."
School district spokesperson Sean Gruber personally released a statement on behalf of superintendent Dr. Franklin Foster extending "heartfelt condolences" and "thoughts and prayers" to the family.
"Raniya was a wonderful student," Gruber said. "She loved to write, spend time with her friends, play basketball and loved being a big sister. She was actively involved in her church as a junior usher. She will be missed greatly by her family, friends, and the entire school community."
RaNiya Wright's family say she was a victim of bullying, and prior to her passing, a Colleton County teacher, who asked to remain anonymous, told ABC News 4 that bullying is a problem in the school district.
"I feel that our children aren't safe," the teacher said. "My child had personally went through it on two different occasions. At one point she had to switch schools and it was not handled properly."
The teacher said that she's reported several incidents of bullying in her own classroom this year alone. "I immediately stop it when I see it. If I notice it as a continuous thing, I report it," she said.
She added that the bullying is so bad that she's considering moving. "It's making me want to leave, making me want to pack up my children and just move on," the teacher said.
A GoFundMe page has been setup to help RaNiya's family to help pay for her medical costs and funeral expenses. The fundraiser's $25,000 goal was surpassed less than an hour after RaNiya's passing was announced.
Be the first to receive breaking news alerts and more stories like this by subscribing to our mailing list.