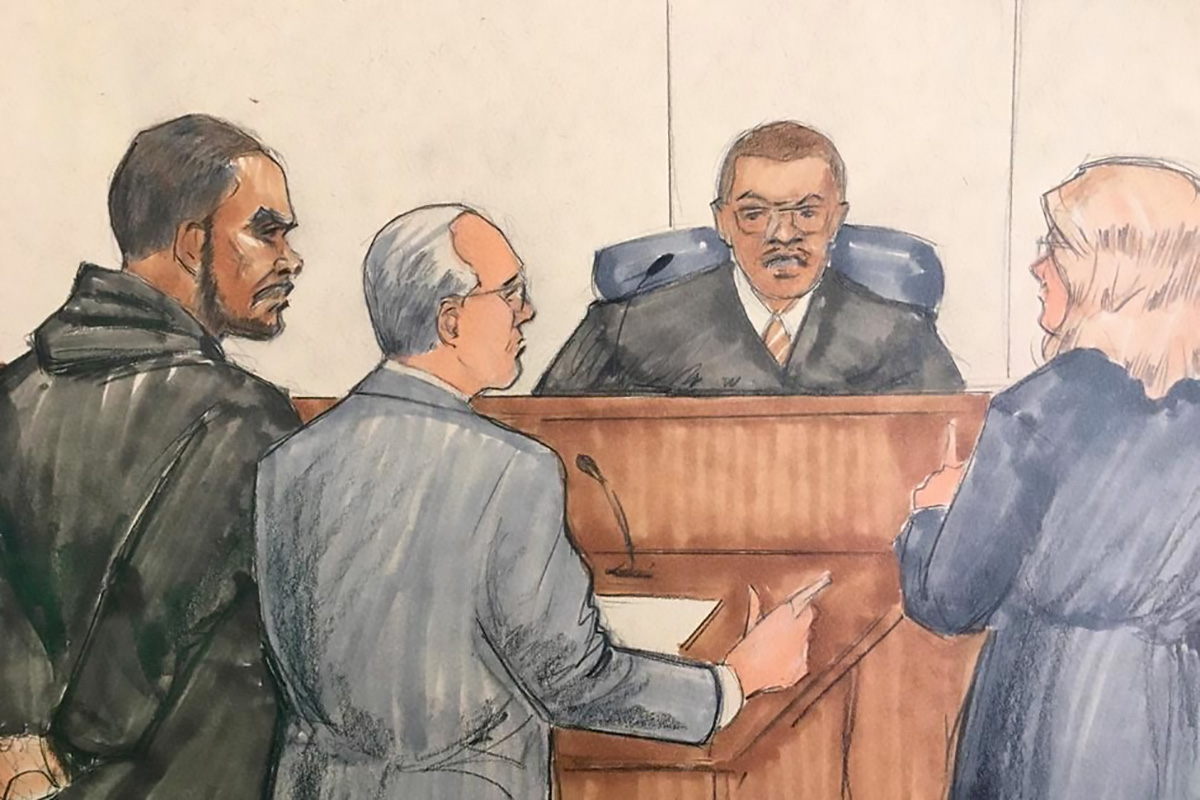 R. Kelly's bail was set at $1 million Saturday (Feb. 23) after he appeared before a judge in Chicago to answer to his sex abuse charges. Prosecutors reportedly requested the R&B singer-songwriter not be granted bail, but the judge denied the request and set his bail at $250,000 for each of the 10 indictments.
According to reports from the courthouse, Kelly will have to pay $100,000 in order to be released, and he will be required to surrender his passport (so that he can't flee the country) and he is not allowed to communicate with the victims in the case. Kelly is also not allowed to associate himself with ANY minors while the case is pending.
The singer's lawyer said his finances are in shambles, so he's not able to bond out just yet, however, a close source told TMZ he'll be able to come up with the $100K soon, but because it's the weekend  (and banks are closed) he will likely be in the slammer until Monday.
R. Kelly (real name: Robert Sylvester Kelly) was charged with 10 counts of felony criminal sexual abuse with four alleged victims, three of whom were between the ages of 13 and 16 when the alleged crimes occurred.
Kelly turned himself in to Chicago police Friday. If convicted, he could spend up to 70 years in prison (3-7 years for EACH count). His arraignment is scheduled for March 8th.
Be the first to receive breaking news alerts and more stories like this by subscribing to our mailing list.