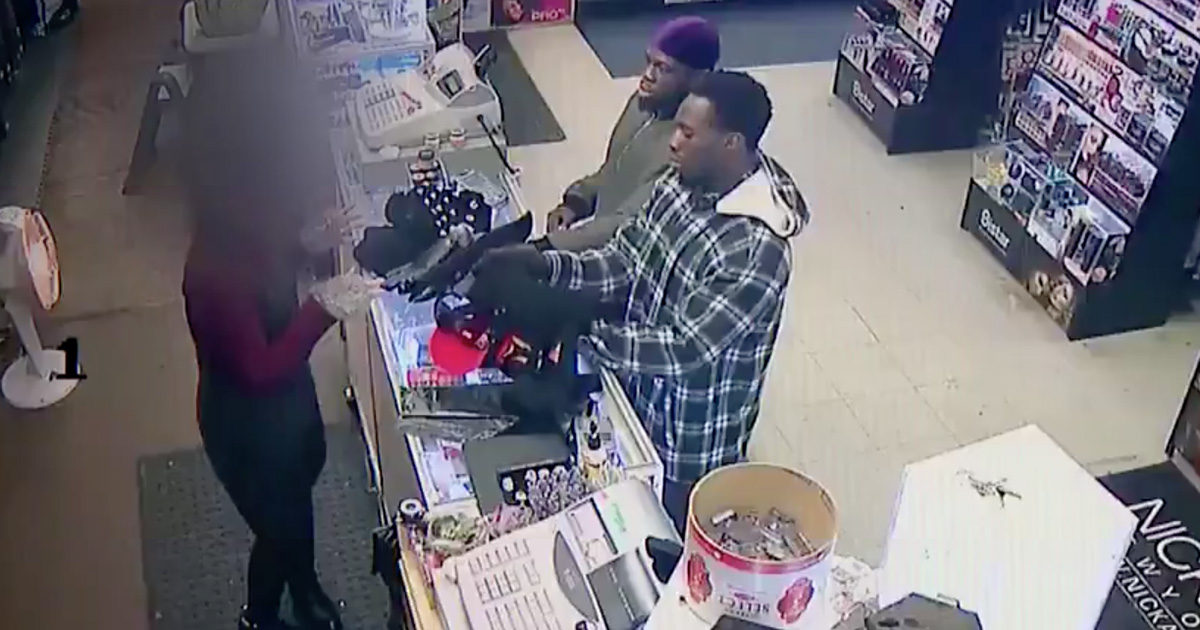 New video shows the two men who say Jussie Smollett hired them to stage the alleged hate crime attack buying a bunch of items they used during the incident.
The newly released surveillance footage, obtained by CBS2 in Chicago, shows what appears to be Ola and Abel Osundairo at the checkout counter ringing up ski masks, gloves, bandanas, sunglasses and red hats.
Police said Smollett claimed two men wearing a similar hat and masks attacked him on January 29th in Chicago. The Osundairo brothers were arrested last Wednesday, but were released without charges Friday.
Sources have said the two brothers, who are actors and appeared as extras on Empire, told investigators they helped stage the attack with Smollett. They said the Empire actor paid them $3,500 to assault him, pour bleach on him, and place a rope around his neck, all while yelling racist and homophobic slurs.
Sources said at least one of the brothers purchased the rope used in the incident, which was Smollett's idea. The sources also said Smollett paid for the rope, which was bought at the Crafty Beaver Hardware Store the weekend of January 25th, just a few days before the attack.
One of the brothers is said to have held the rope and poured the bleach while the other wore a plain red hat and yelled the slurs at Smollett, sources said. The brothers reportedly told detectives that the attack was supposed to happen before January 29th and they, along with Smollett, rehearsed the attack days before it happened.
Smollett vehemently denies staging the incident, however.
Meanwhile, 21th Century Fox has repeatedly denied rumors that Smollett was being written off Empire.
"Jussie Smollett continues to be a consummate professional on set and as we have previously stated, he is not being written out of the show," a Fox spokesperson stated.
According to TMZ, the brothers attended a court hearing Tuesday and were ready to testify for the grand jury, but they were called off at the last minute because Jussie's attorneys plan to speak to police.
Be the first to receive breaking news alerts and more stories like this by subscribing to our mailing list.