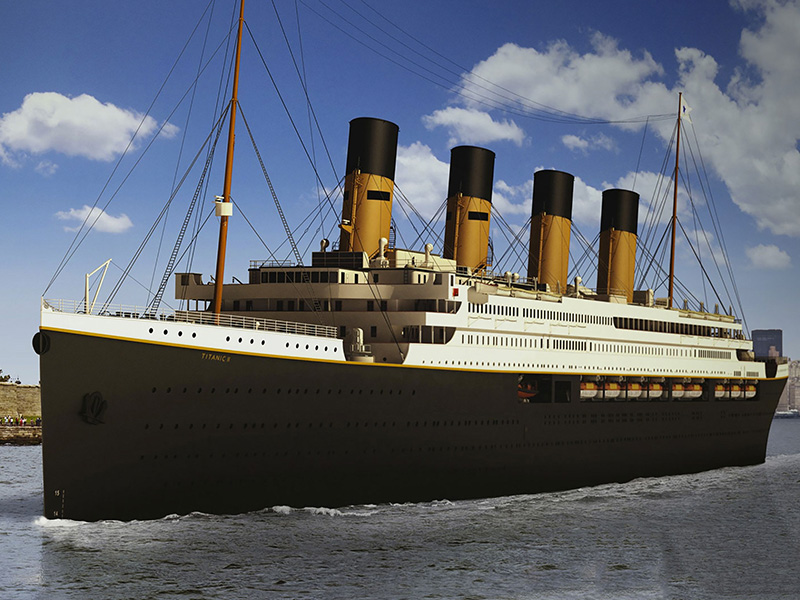 An exact replica of the Titanic is setting sail in 2022.
It's called the "Titanic II" and, here's the kicker: It will follow the exact route of the original infamous ship that hit an iceberg and sank to the ocean floor in 1912, inspiring the blockbuster film "Titanic."
Thanks, but no thanks!
The interior of the ship, which will cost about $500 million total to recreate inside and out, will look almost exactly like the original. There will be a first class area with a smoking room and an exact replica of the famous grand staircase.
The "Titanic II" will also have first-class dining, a second-class cabin, and third-class dining (for the poors, of course). The massive boat will also have a pool and a "Turkish bath," and will be able to carry up to 2,400 passengers and 900 crew members.
The new Titanic will have modern safety features and modern lifeboats, but that still isn't enough for those of us who have good sense to not say "NOPE!" this whole idea.
Keeping with tradition, the company behind the project is called Blue Star Line, a new company founded by millionaire Clive Palmer. (FYI: The original Titanic was operated by the White Star Line.)
The project was originally announced in 2012, so this thing has been 10 years in the making, but it was postponed due to financial restraints.
If all goes according to plan, Palmer says the ship will take off from Dubai and travel to Southampton, England before making its way across the Atlantic Ocean all the way to New York—a journey that will take around a week (about 6-8 days exactly) to complete.
Ticket prices haven't been announced yet, but I can imagine there are enough curious idiots out there that the first trip will sell out pretty quickly.
Be the first to receive breaking news alerts and more stories like this by subscribing to our mailing list.