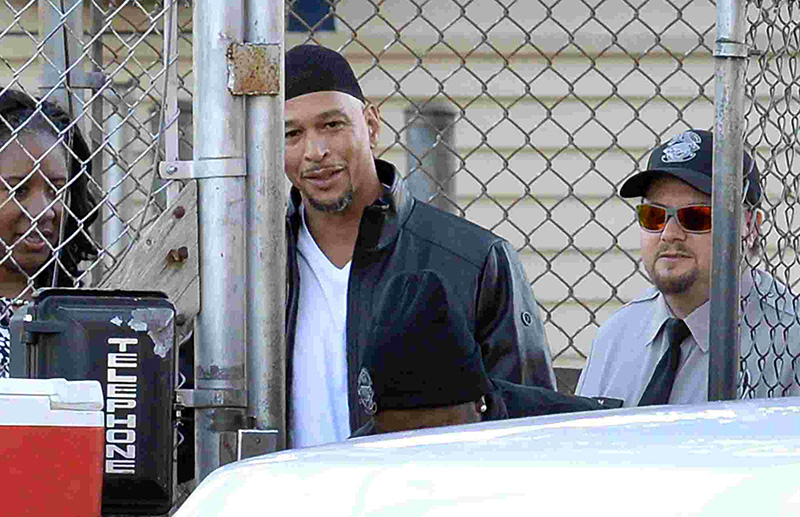 After nearly 19 years, former Carolina Panthers first-round draft pick Rae Carruth stepped out of a North Carolina prison as a free man and right onto an NFL list that no one wants to be on.
On the same day that Carruth was officially released from prison, the NFL announced they are banning the sale of any jersey depicting the former wide receiver's name and number.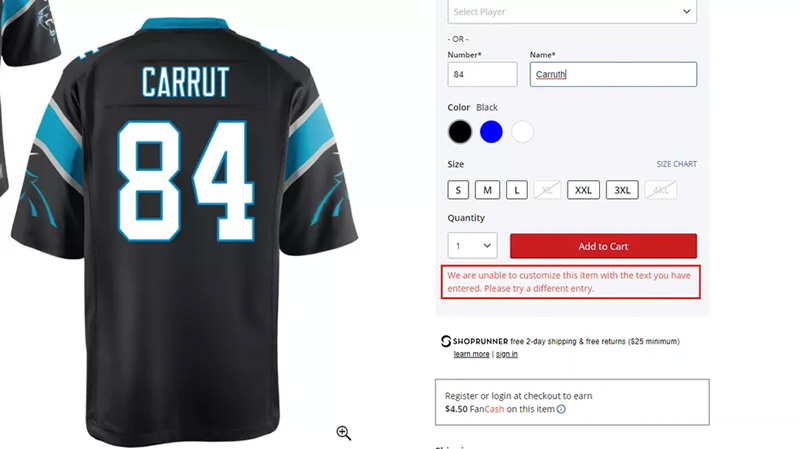 The official ban puts him on the very short list that consists of two other players who have also been banned: O.J. Simpson and Aaron Hernandez. All three have all been associated with murders.
Carruth's case dates back to 2001 when he was convicted of conspiracy to commit murder, using an instrument with intent to destroy an unborn child, and discharging a firearm into an occupied property that resulted in the death of Cherica Adams.
At the time, Adams was Carruth's pregnant girlfriend. A man responsible for the actual shooting testified that Carruth wanted Adams dead so that he could avoid having to pay child support for the as yet unborn child.
Carruth orchestrated an attack on Adams by having her follow him home in separate cars before coming to a stop so she couldn't drive anywhere. Then, three accomplices of Carruth's pulled up and shot her four times through the driver's side window.
Adams fought to stay alive from her injuries as an emergency c-section was administered to save the 8-month-old baby. They managed to save the child, Chancellor Lee Adams, but Cherica ultimately died from the injuries.
As for Chancellor, because he was deprived of oxygen, he suffered severe irreparable brain damage and was later diagnosed with cerebral palsy.
While in jail, Carruth had originally said he wanted custody of his son after being released from prison, telling WBTV, "I let him down as he came into this world, and the only way that I can make that right, and the only way I can work out my relationship with my son is to be there for him."
Since that interview back in February, Carruth has since walked that sentiment back, writing to The Charlotte Observer that he would, "no longer be pursuing a relationship with Chancellor," continuing with, "I promise to leave them be, which I now see is in everyone's best interest."
Be the first to receive breaking news alerts and more stories like this by subscribing to our mailing list.