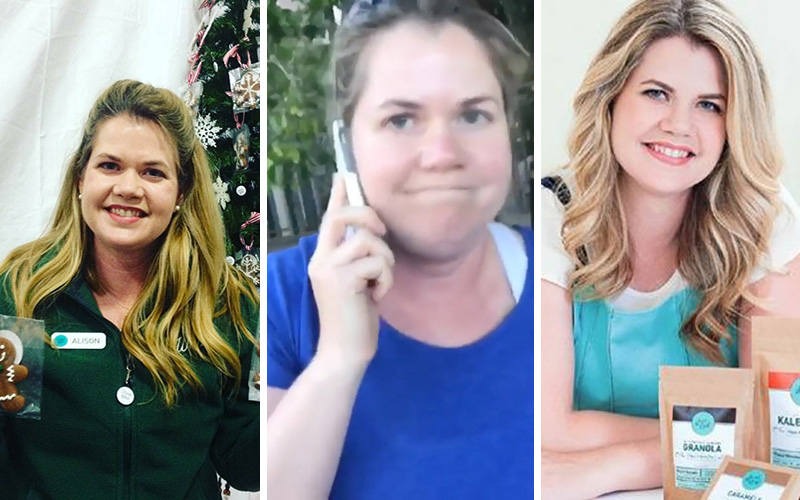 The name "Permit Patty" became a worldwide trending topic on Twitter Saturday (Jun. 23) after a video went viral showing a white woman supposedly calling the police on an 8-year-old black girl for the crime of "illegally selling water" without first obtaining the proper permits.
The internet worked fast to identify this horrible woman and revealed that her real name is Alison Ettel.
The little girl's mother captured the entire incident on video and shared it on social media, where it quickly made its way around the whole internet.
The video shows Ettel appearing to call the cops on a little girl selling water to baseball fans in front of her apartment building. When she noticed that she was being filmed, she tried to duck behind a wall like a coward.
After the girl's mother called her out for trying to hide, Permit Patty stood back up and accused the child of "illegally selling water without a permit."
In response to her newfound fame—or, in her case, infamy—which caused her to be dragged all over Twitter, the 44-year-old woman deleted all of her personal social media pages, including her Facebook and Instagram.
The internet is comparing Ettel to BBQ Becky, the white woman who called police on a black family for "illegally" BBQing at a park in Oakland back in April. Oakland is part of the "San Francisco Bay" area, and Permit Patty's incident also happened in San Francisco.
Here's what you need to know about "Permit Patty" aka Alison Ettel:
Be the first to receive breaking news alerts and more stories like this by subscribing to our mailing list.