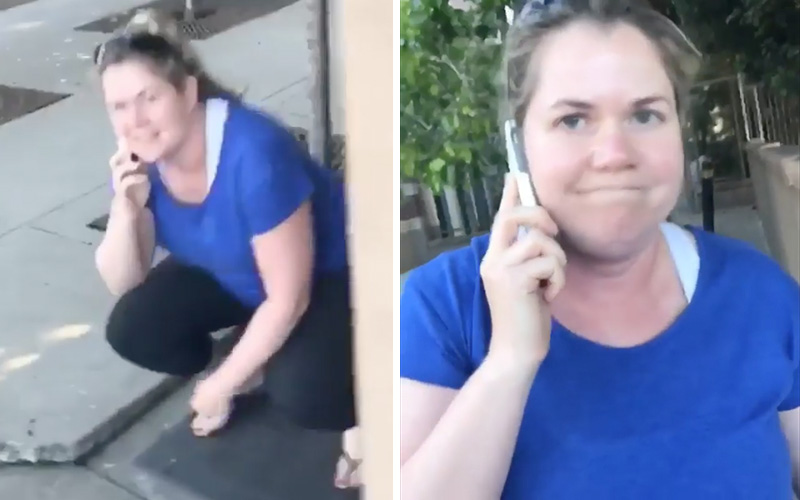 Wypipo remain undefeated in perfecting the art of "being on that bullsh**."
Y'all remember #BBQBecky? Well, ladies and gentlemen, meet her sister, #PermitPatty aka #H2OHeather.
Just when you thought BBQ Becky was the worst you could get as far as wypipo calling 911 for no damn reason on black people, someone else comes along and says "hold my beer." But the difference is this time, instead of calling the police on an adult, this white lady called the police on a little 8-year-old girl.
Sometime his weekend, a white woman in San Francisco was captured on video calling 911 on an 8-year-old black girl for what she called "illegally selling water without a permit." The child's mother was the one who recorded the incident and posted it to social media Saturday, and the video instantly went viral for obvious reasons.
"Make this bitch go viral like #bbqbecky she's #permitpatty," the mother (@ladyesowavy) wrote in the caption of the video on Instagram. "[W]ould you rather my daughter be out here getting into shit Fr cuz an 8-year-old selling water in front of her apartment building where she's lived her whole life is NOT a reason to call the Police."
"This woman don't want to let a little girl to sell some water, she's calling the police on an 8-year-old girl," the girl's mother says as the white woman, later identified as Alison Ettel, tries to hide from the camera behind a wall while she calls the cops. "You can hide all you want, the whole world gonna see you boo." That's when Ettel stands up from her hiding spot and accuses the child of "illegally selling water without a permit."
"On my property," the mother states, to which Ettel replies, "It's not your property."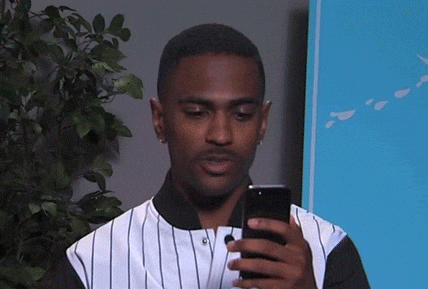 Ettel has since deleted her personal Instagram and Twitter accounts, however, the social media pages for her cannabis company Treat Well are still active, and, as you might expect, the company's Twitter mentions are in shambles.
#Snitches in the #cannabisculture community … whoa … the things that go on in this day and age

— esaie w (@esaie_w) June 23, 2018
OMG I love it! Oh Allison..your gonna have so much fun with the internets! #gotchabitch!

— CryptoSpyder (@Dontlienowxx) June 23, 2018
Regardless of the fact that I would never purchase your weak, disgusting products anyway; I'll be sure to walk out of any dispensary that carries your products and I'll let them know exactly why… And I go to A LOT of dispensaries… like every day. Sometimes twice a day. ??

— Joseph Donnison (@joedonnison) June 23, 2018
Does cannabis help racism? Just wondering #PermitPatty

— Denise Uptown Girl Gallant (@DeniseUptownGal) June 23, 2018
And that's just the tip of the iceberg. #PermitPatty quickly became a trop trending topic on Twitter and folks are going all the way in:
#PermitPatty just you wait until the rest of black twitter wakes up. pic.twitter.com/Qpu2eO0vWg

— Lara Durden (@LaraDurden) June 23, 2018
We gotta new meme tho y'all #PermitPatty pic.twitter.com/DW3TFjRzn4

— Sasuke (@_ethiopiangold) June 23, 2018
#PermitPatty is #AllisonEttel she makes cannabis products for animals. She has more compassion for a dogs anxiety then that of the black girl she call the cops on. Let that settle pic.twitter.com/8Fm9iw8jz8

— Fullhenny Alchemist (@HennDawgHokage) June 23, 2018
Alison Ettel, aka #PermitPatty sells cannabis FOR PETS which is not legal and not regulated.

But water… pic.twitter.com/Cwh3sqfAPl

— CK (@cmkinmia) June 24, 2018
She sells weed but has a problem with an 8 year old black girl selling water.#PermitPatty pic.twitter.com/TqCX4L495K

— StanceGrounded (@_SJPeace_) June 23, 2018
A white woman just called the cops on a 8 year old black girl.

IT IS ALL ABOUT COLOR.

If it was an 8 year old white girl, PATTY WOULDN'T HAVE CALLED COPS.

You and I both know that's true. #PermitPatty

— StanceGrounded (@_SJPeace_) June 23, 2018
#PermitPatty and #BBQBecky need to start a "Minding My Own Racist Business is Free AF" club. https://t.co/vRUxX4yXbl

— Awesomely Luvvie (@Luvvie) June 23, 2018
Sees #PermitPatty trending pic.twitter.com/a407UoX6bu

— Matthew A. Cherry (@MatthewACherry) June 23, 2018
White People: Pull yourself up by the bootstraps!

Black Girl: Okay.

White People: *calls police*#PermitPatty

— Melissa McEwan (@Shakestweetz) June 23, 2018
#AllisonEttel is scheduled to be part of an upcoming summit hosted by Green Flower Media @greenflwrmedia – please let them know that racists are NOT welcome! #PermitPatty

— Beth~opinions my own~RTs/follows not endorsement (@iwontfadeout) June 23, 2018
@AllisonEttel is the racist white bitch who called the cops on an 8 year-old black girl for selling water outside her apartment building. #permitPatty sells cannabis dog treats #TreatWellHealth pic.twitter.com/B51WWX7zs8

— Christopher Camacho (@CypherCam) June 23, 2018
Can we talk about this irony?
1)Seems like Alison Ettel has more compassion for animals than black children.
2) I bet she called the police on at least one weed dealer that probably now has a record while she is selling weed. #PermitPatty https://t.co/Zz0vQe42zl

— Shanita Hubbard (@msshanitarenee) June 23, 2018
When you see between the cracks in the bathroom stall. #PermitPatty pic.twitter.com/YurIylCiNm

— Matthew A. Cherry (@MatthewACherry) June 23, 2018
Ezel: "#PermitPatty I May not be the smartest guy in the world but from over here it look like you taking A SHIT!" @LoopyBlogger ???? pic.twitter.com/g0XDuzZsdV

— El Bearded Gordo ?? (@JSNsVision) June 23, 2018
Ducking behind the wall was the best part…if you know you're doing wrong, stop, #permitpatty. Just stop. Hang up, take the L, and walk away.

— paulbeard (@paulbeard) June 23, 2018
ima start calling the cops on lil white Girl Scouts selling cookies door to door… #bbqbecky #permitpatty you're about to meet ur match

— ÿ3 (@y3miii_) June 23, 2018
The official #PermitPatty gif get it while it's hot…??? @LoopyBlogger pic.twitter.com/CawhdBoBzX

— El Bearded Gordo ?? (@JSNsVision) June 23, 2018
Here's the thing. If you're shitty enough to call the police on an 8 year old selling water, why hide? Go ahead and be bold in your racism. #PermitPatty

— Meme Sommelier (@Quemini) June 23, 2018
Imagine being a white women selling cannbis calling the police on a black girl for selling water. Imagine the privilege. #PermitPatty

— Dimeji Babalola?? (@dimejibabalola) June 23, 2018
This is America, where a grown San Francisco woman will call the cops on an 8-year old girl for selling water outside of her apartment building. #permitpatty pic.twitter.com/muZqG3CW1V

— J'Schalla (@j_schalla) June 23, 2018
Using #PermitPatty's logic, selling lemonade without a permit must be illegal too. Now I have no choice but to patrol the neighborhoods and report little white children for illegally operating a lemonade without the proper permits, just like this hero and crime crusader: