A disgusting sack of flesh masquerading himself as a human being is facing serious charges after brutally abusing his twin daughters, holding them captive, and getting one of them pregnant twice, among other horrific things.
51-year-old Jerry Lee Curry of Minnesota was arrested week and charged in Hennepin County District Court for crimes involving sexual conduct, abuse and stalking, which left his adult twins—who suffer from mental disabilities and are now in their early 20s—with injuries consistent with torture.
One of the twins said Curry would regularly threaten to kill them and dump them in the trash. The other twin reportedly managed to escape last May and call the police, however, according to the Star Tribune, authorities said they needed "sufficient evidence" before they could charge Curry.
Nearly a year later, that day finally came, as Curry surrendered himself to authorities last Wednesday (Feb. 21) and was booked into Hennepin County jail on a $750,000 bail.
Here are some things you need to know about Jerry Lee Curry and his heinous crimes.
1
Jerry Lee Curry allegedly tortured his twin daughters for nearly a decade.
Jerry Lee Curry is accused of brutally beating, raping, and starving his twin daughters, who are both mentally disabled and now in their twenties.
According to the Star Tribune, the abuse occurred over a 10-year span and was fueled by Curry's anger over one of the twins becoming sexually active and because he believed they were eating too much.
Curry allegedly kept the women chained up in the home and would barely feed them food.
One of the twins told authorities Curry chained her while she was naked and forced her to lie in pools of her own urine and feces. She said the chains were so tight that she almost lost her legs to gangrene, according to an order of protection.
Curry also allegedly threatened to kill the twins and dump them in the trash, one of the women said.
2
Jerry Curry fathered two children with one of his twin daughters, who both suffer from mental disabilities.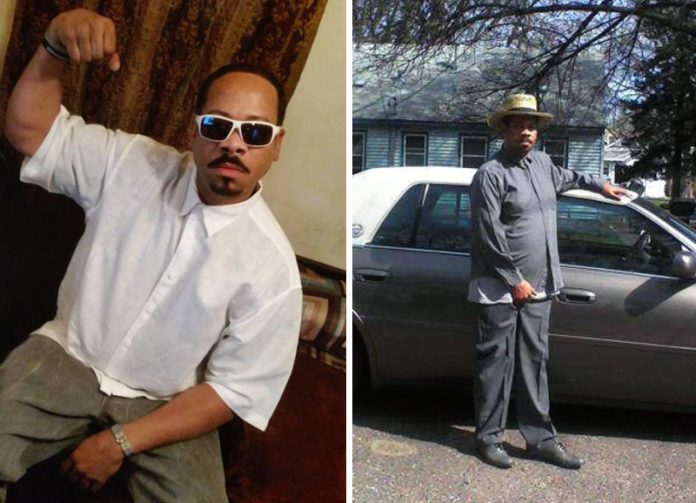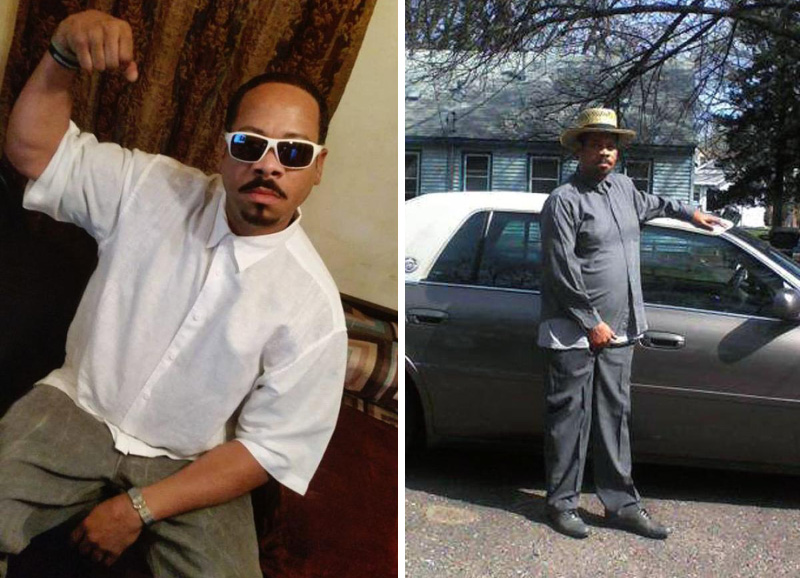 According to a criminal complaint, DNA samples confirmed that Curry impregnated one of the twins twice. The first birth was in June of 2014 and the second one was in October 2017.
One of the twins said Curry had chained her to a door for as long as she could remember, and also denied her food.
"I don't remember having enough food," she wrote in a statement. "He forced me to have sex, (and) he has done this to me every day since I was (in my) early teens or so … He did this to my sister also."
The twin also told authorities Curry "routinely raped" her and would at times use fists, bats and brooms.
According to the Star Tribune, the twin who was impregnated twice by Curry was determined by a psychologist to have a "mild to moderate" level of intellectual disability, and is unable to live on her own. The other twin was found to be more severely diminished and behaves like a six or seven-year-old child.
In a statement to the media, Hennepin County Attorney Mike Freeman said the allegations against Curry were "as repulsive and horrendous as anything I have seen in my 18 years as county attorney."
During a press conference the Thursday following Curry's arrest, Freeman described the twins as "vulnerable adults" with "some limited capacity to communicate," which prolonged the investigation. "This is a very complex and complicated case," Freeman said. "Frankly, we're all shocked at what we learned."
According to the affidavit, doctors treating the twins discovered numerous scars on their backs, faces and scalps. One of them told police Curry allegedly stomped on her head, which left her blind in one eye. The twins initially denied being abused by Curry, but started to open up about what they had been through weeks later.
3
One of the twins escaped last year in May and alerted police, but they refused to help on account of not having "sufficient evidence."
Investigators became involved in the case after one of the twins escaped from the home in May 2017 and showed up to a homeless shelter with a detached ear and several scars and bruises.
However, despite her claims and injuries, the Star Tribune reports authorities said they needed "sufficient evidence" before they could charge Curry.
"When we had everything we needed, we filed the charges," Hennepin County attorney spokesman Chuck Laszewski Laszweski said in a statement.
4
Police had been called to the home 53 times prior to Curry's arrest.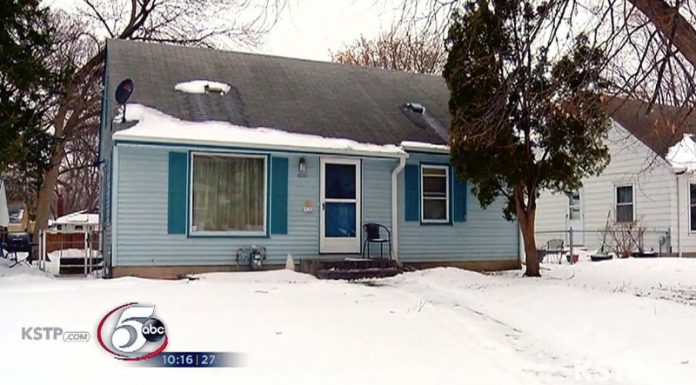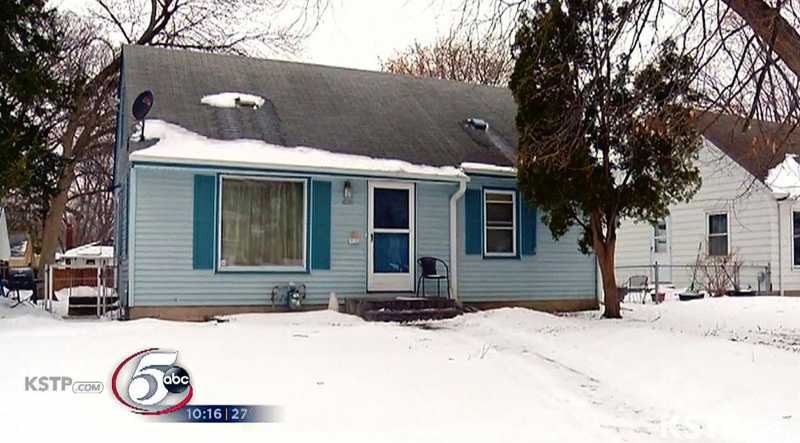 Since 2011, police had been to the home around 53 times, but no arrests were ever made, and the family's situation was never reported to county workers.
Many of Curry's neighbors witnessed the abuse the twins suffered at the hands of their own father and tried to get law enforcement officers involved.
"There have been a lot of incidences between yelling and screaming at the kids, locking them outside in their bras and underwear," one neighbor said. "One of them even slept on the back steps a couple of nights."
The neighbor said the police only made Curry allow the twins back in the home after he locked them out the house and made them sleep outside.
"I called the police, between us and the neighbors, we called adult protection, child protection, even animal control," the neighbor added. "The police had been here when they were locked outside and they just beat on the door and made them let them back in."
Another neighbor noted, "The system has to be fixed. This is not how things should work. This should have been resolved years ago."
Outside of the twins, Curry also had another daughter in the house who told authorities she was often tortured by her father. The 10-year-old said Curry once hit her in the head with a golf club and, in another incident, made her attack her twin sisters with a stick.
The home was described as a "house of horrors," and when officers first arrived on the premises, they said it looked more like a "sex chamber" with several sex toys scattered about in one room and pornography playing on the television.
5
Curry was finally arrested and is facing numerous violent felonies.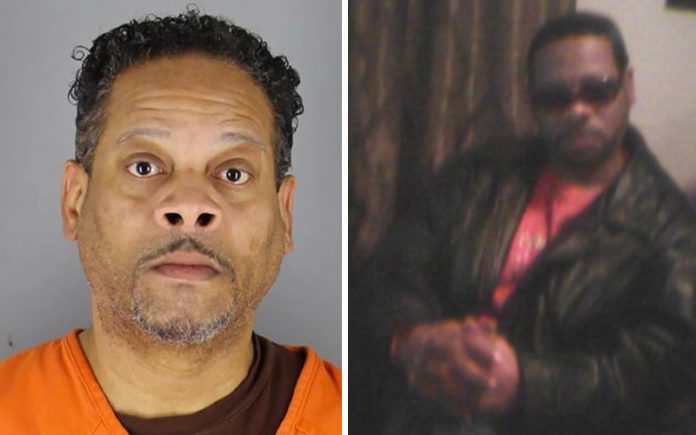 On Wednesday, February 21st, 2018, Curry was finally booked at Hennepin County jail on $750,000 bond and was charged with first-degree criminal sexual conduct, stalking, first-and second-degree assault, abuse of a vulnerable adult, and a gross-misdemeanor count of child endangerment.
Curry had previously been arrested years before for drunken driving and low-level assault convictions.
6
The twins' mother Shelia Machelle Wilson also took part in the abuse and was recently arrested and charged as well.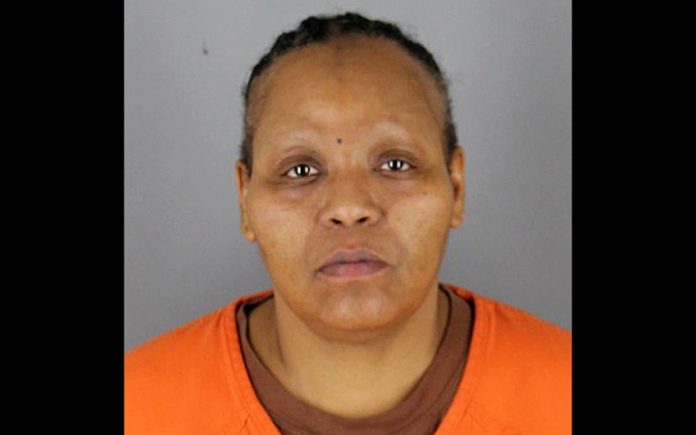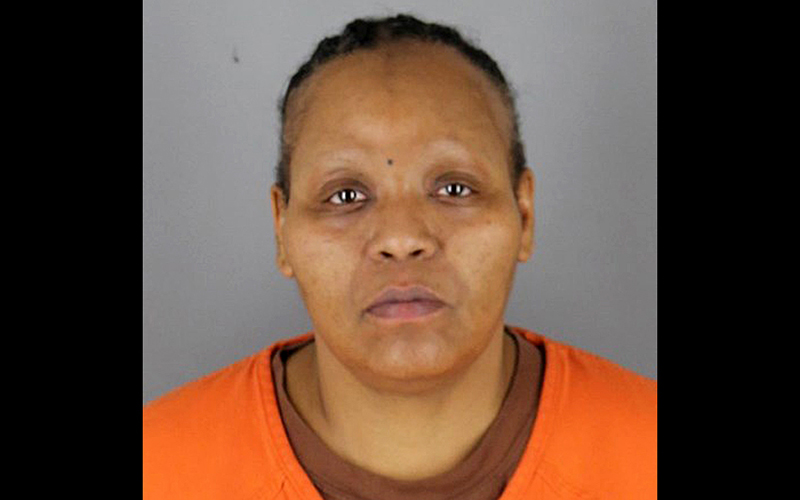 Sheila Machelle Wilson, the twin's mother, was arrested and charged with three counts of criminal neglect. Her bail was set at $300,000.
According to one of the twins, Wilson also took part in the abuse and chained them up along with their father.
"The last time my mom chained me to the door, pushed me and wouldn't give me food," the twin said in an order seeking protection.
"She hits me all the time. She knew my father was raping and beating me all these years. She let it go on. I am so afraid of my parents. I never want to be with them again. It feels so good to not be chained to the bed, raped and beaten every day."
Be the first to receive breaking news alerts and more stories like this by subscribing to our mailing list.