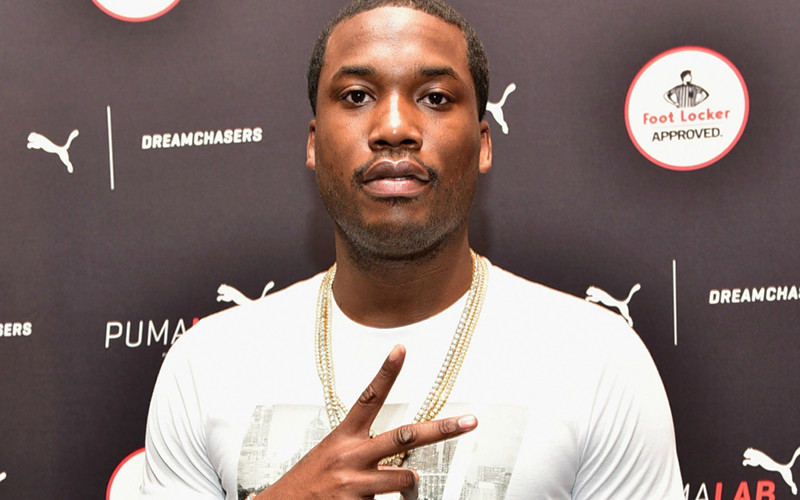 Meek Mill's fight to be released from jail on bail continues. The controversial judge presiding over the controversial case denied the Meek's request last week, claiming the rapper is a "danger to the community."
After refusing to respond to the bail request for several weeks, Judge Genece Brinkley denied bail to Meek—whose real name is Robert Williams—on Friday (Dec. 1). Court documents obtained today give insight into the judge's decision. Brinkley says:
"[Williams] is and continues to be a danger to the community in Philadelphia, New York, Missouri, and other locations throughout the United States, he continues to be a danger to himself based upon a history of continuous use of illegal drugs, and is an increased and greater flight risk because he already has been sentenced to a term in state prison and gave false information to authorities when he was arrested in St. Louis, Missouri."
Meek allegedly providing police and his probation officer an incorrect address is the "false information" Brinkley mentioned. However, the rapper's lawyer says he provided the same address that's on his license.
Brinkley also questioned the accuracy of Meek's drug test, suspecting he used a substance called "Fast Flush" to clean his system.
Meek's legal team filed additional documents today to request Judge Brinkley be removed from the case. Joe Tacopina, one of his lawyers, said Brinkley "continues her long pattern of unfair treatment" in response to her bail denial.
He added that Meek is "no threat to the community" and an "ideal candidate for bail."
Meek's lawyers first filed a motion to have Brinkley recused on Nov. 14, claiming she had a personal vendetta against their client and that she was the subject of an FBI investigation due to her actions. As protocol, the FBI did not confirm or deny such investigation.
Meek Mill has been in jail since Nov. 6 after Judge Brinkley ruled that his two arrests earlier this year violated the terms of his probation stemming from a nearly decade-old drugs and gun case. He was sentenced 2-4 year behind bars.
The sentencing has gained national attention, given neither the prosecutor nor Meek's probation officer recommended jail time. Several celebrities and fans have come to the rapper's defense.
Be the first to receive breaking news alerts and more stories like this by subscribing to our mailing list.