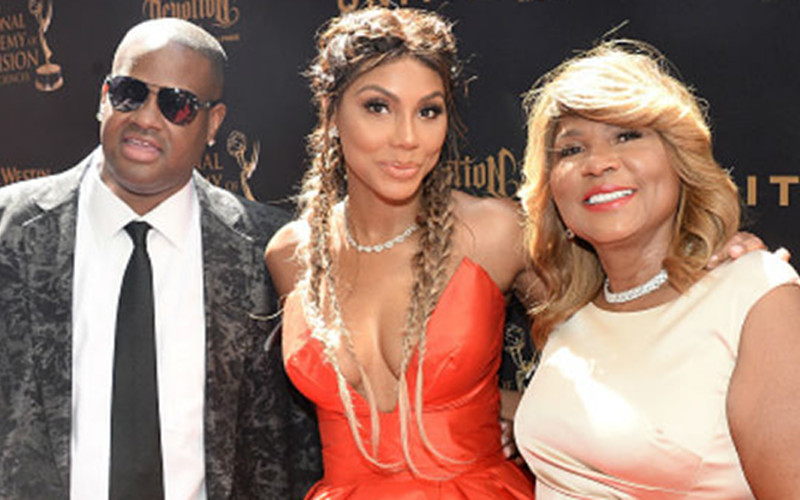 Tamar Braxton and Vincent Herbert's divorce is already getting messy and it may not even because of the two of them. Vince is calling out his mother-in-law for insinuating he's an abusive husband.
Speaking to a TMZ reporter on Friday, Evelyn Braxton advised Vince to "keep his hands off of my child… before he hurts her or kills her." Evelyn was very clear that she fears for her daughter's life because of Vince.
TMZ reports that Vince was "stunned" by Evelyn's comments. From TMZ:
A source close to Vincent tells TMZ … he has no idea why Evelyn Braxton told us she's fearful his impending divorce from Tamar could get deadly because he's no abuser — he loves Tamar and would never hurt her.
The source adds that Vince worries that such accusations will negatively affect his 4-year-old son with Tamar. While Evelyn is squarely in her daughter's corner, Vince wants no issues with his mother-in-law. Instead, he's going to "pray for her," the source tells TMZ.
We should note that Tamar and Vince were involved in a domestic dispute last year.
Tamar filed for divorce last week, but Vince says he wants to fight for his marriage. He wants to go to marital counseling before they officially call it quits and really believes he can win Tamar back.
Be the first to receive breaking news alerts and more stories like this by subscribing to our mailing list.