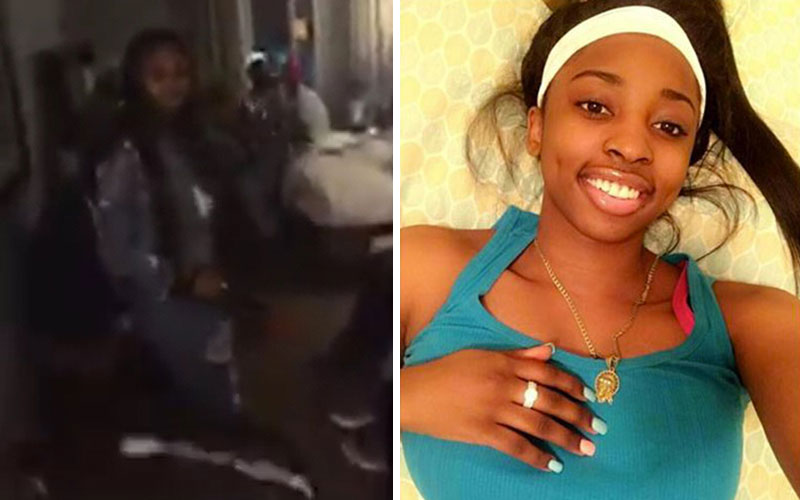 Questions surrounding the death of Kenneka Jenkins grows as new video footage of her final moments surface. The new footage was recorded an hour after the viral alleged "help me" Facebook Live video recorded by Irene Roberts, and briefly shows Kenneka coherent and enjoying the hotel party.
Wednesday morning (Sept. 13), a new Facebook Live video from Ty Roland began circulating on social media which seemingly shows the party Kenneka and her friends attended at the Crowne Plaza Hotel in Rosemont, Illinois (a suburb of Chicago). Kenneka can be seen on two occasions (1:34 & 3:34). As the video shows, she is clearly alive and well.
Irene Roberts, the person who wore the heavily reflective sunglasses in the previous viral video, can also be spotted.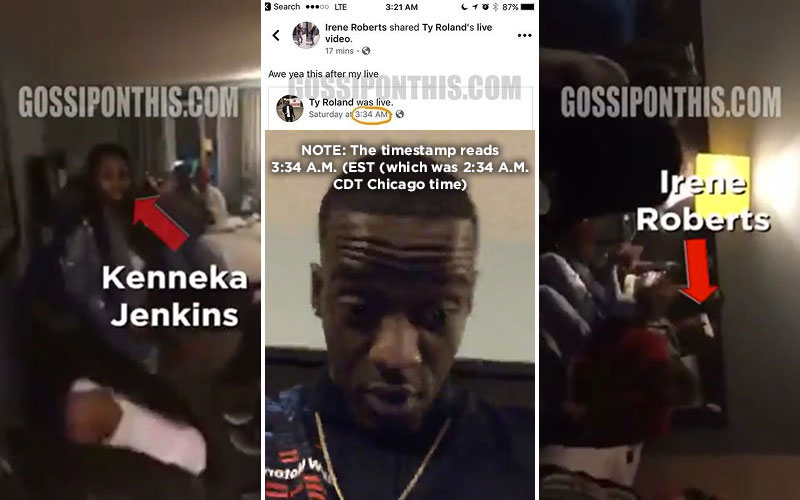 Unfortunately, the new video causes more questions than provides answers. For starters, its timestamp reveals it was recorded at 2:34 am CDT, a full hour after the Facebook Live video in which some people speculate Kenneka said "help me" before being raped or assaulted in some way.
Many more people are also featured in this video as the party seemed to be at its peak. Its even revealed a hotel manager asked them to bring down the noise. This means there are more witnesses to any crime that possibly occurred in the hotel room.
And probably the biggest observation is that Kenneka doesn't appear to be drunk. Police initially said the 19-year-old was heavily intoxicated when she wandered into and trapped herself in an unused freezer. This video disputes that claim.
Though it's possible she became drunk after the video, Kenneka's friends reported her missing to her mother, Tereasa Martin, only an hour and a half later.
Be the first to receive breaking news alerts and more stories like this by subscribing to our mailing list.