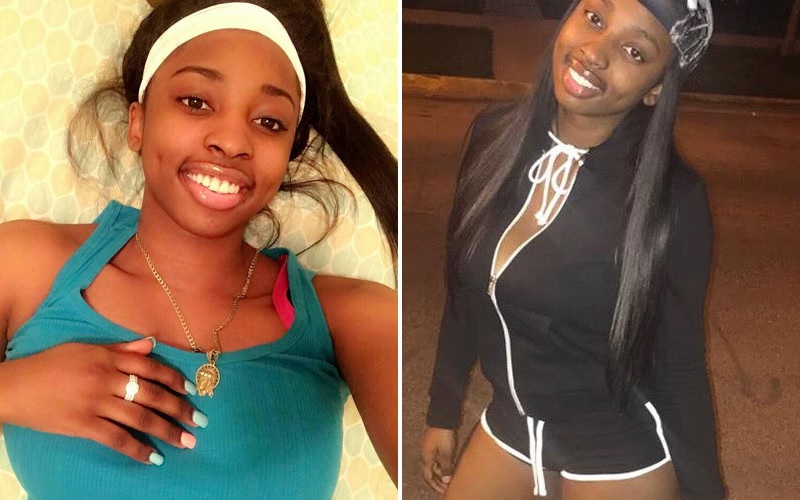 There has been a major development in the mysterious death of Kenneka Jenkins. According to a Chicago activist, hotel video surveillance shows the 19-year-old walking into an unused freezer alone before being found dead nearly 24-hours later.
Kenneka was found dead Sunday (Sept. 10) in a freezer after attending a hotel party with friends on Friday night. Her death has garnered much social media attention.
Andrew Holmes, an anti-violence activist, says he went to speak with Rosemont, Illinois detectives on behalf of Kenneka's family seeking answers regarding her case. Holmes says detectives showed him surveillance video from Crowne Plaza Hotel.
According to the activist, Kenneka can be seen taking an elevator to a lower level of the hotel. Appearing disoriented, she wanders the floor opening several doors. She eventually makes her way to an "unsecured" kitchen area and opens two doors to a freezer. She walks in as the doors close behind her and never walks out.
"It was just an accident waiting to happen," Holmes, a spokesman for violence victims, said.
Prior to wandering to the elevator, Holmes says security footage show Kenneka waiting in the lobby area of the hotel. This corroborates police previously stating Kenneka was seen on security footage "staggering" past the hotel's front desk.
Holmes claims Kenneka was waiting in the lobby alone after her friends left her as they went back up to the hotel party to retrieve items they left. Remember, Kenneka's friends were in possession of her cell phone and car keys, but it's not clear if these are the items they went to retrieve.
Rosemont police have not confirmed that Holmes has seen this crucial surveillance video.
However, they did announce Wednesday (Sept. 13) that they had offered to show the footage to Kenneka's mother, Tereasa Martin, and her lawyer. Martin had not seen the footage as of Thursday.
Martin has insisted, along with social media speculation, that her daughter was murdered and there was some sort of cover-up orchestrated by hotel employees or the killers.
Police say they have reviewed footage from 47 security cameras in the hotel, several social media videos of the party, and have interviewed 12 people "involved in some way." Eight of these people were either at the hotel party Kenneka attended or was present the following morning.
Police are also looking to interview four specific people who were at the party, but didn't offer details why they are especially crucial to the case.
Social media has become extremely invested in what happened to Kenneka. Many have posed theories suggesting her friends set her to be raped and/or killed, and that clues can found in videos of the party that were posted on social media.
However, police say these gruesome allegations and theories have become a hindrance to their investigation. Rosemont Mayor Bradley Stephens said:
"It's unfortunate that some of that stuff's convoluting the investigation because all those leads have got to be followed up on. As I'm sure you've seen, there's a lot of different, conflicting speculation out there, so (police) are doing their best to come to a quick resolution, obviously. I think everybody wants to know what happened."
Andrew Holmes also chalked up the theories as "just something they made up on social media."
Kenneka's case is currently being treated as a death investigation, with homicide or foul play being suspected. An autopsy failed to determine a cause of death and a toxicology report may take weeks or months.
Video footage of Kenneka Jenkins walking into the freezer alone is not expected to be released to the public until the investigation is complete.
Be the first to receive breaking news alerts and more stories like this by subscribing to our mailing list.