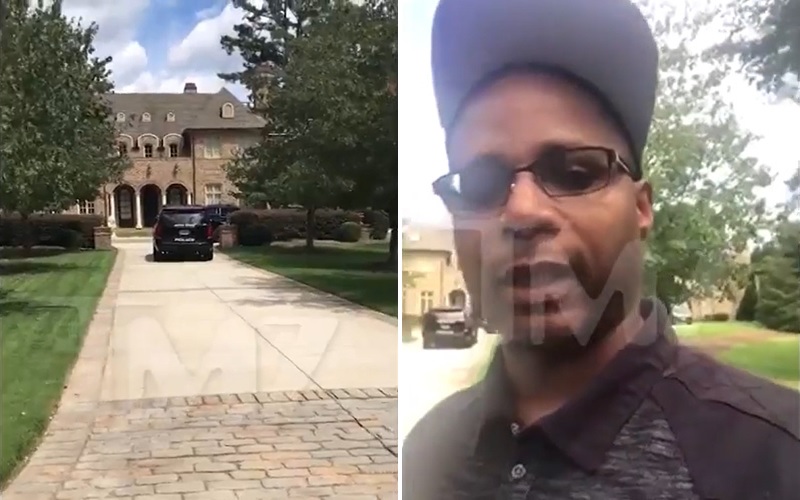 The Savages are not playing with R. Kelly. Tim Savage and other members of his family rolled up to the singer's mansion with multiple police units in an effort to see his daughter Joycelyn.
Joycelyn is one of several young women living with R. Kelly, however, her family is convinced the singer is holding he against her will. On Tuesday (Aug. 29) Joycelyn's father, sister, and other members of the Savage family went to Kelly's Atlanta mansion as police conducted a welfare check at their request.
According to TMZ, a woman in Kelly's camp answered the door, but told cops Joycelyn was not currently on the property. However, police were able to communicate with the 22-year-old via FaceTime who, again, claimed she was fine. She also refused to speak with her family.
The welfare check was requested after Tim says Kelly refused to let the family speak with Joycelyn at a recent concert of his.
The Savages weren't allowed to be near Kelly's front door, but Tim recorded a video during the check.
"We in front of R. Kelly house. We trying to check on our daughter, Joycelyn Savage. We gon' do what we have to do… Just want to make sure she's fine…

"He a man. He need to come out and let my daughter out. I told him, if he ain't come to me, I was gon' come to him."
The father's desperate attempt to see his daughter comes days after another woman came forward to share her disturbing experience with R. Kelly. Jerhonda Pace says she entered a sexual relationship with the singer when she was just 16 and ended it after he became controlling and abusive.
Be the first to receive breaking news alerts and more stories like this by subscribing to our mailing list.