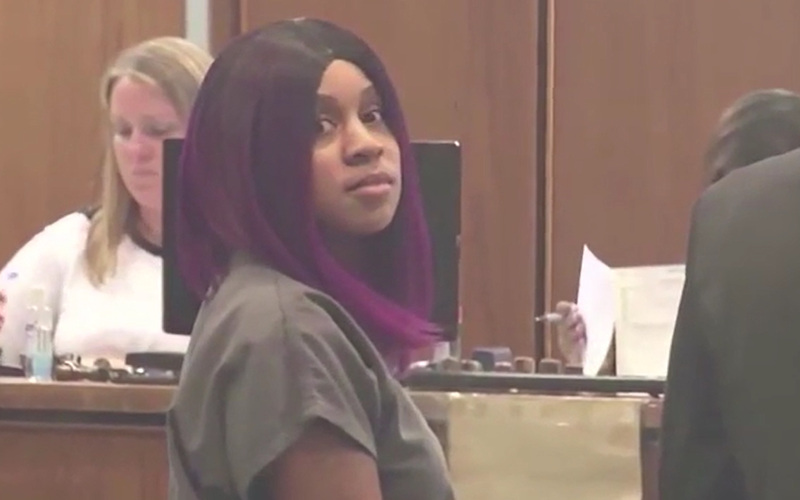 Though she tried to fight it, Brittney Jones will continue to face charges for performing sex acts in a public court house. A Florida judge has denied a request to drop the charges.
Jones' lawyer argued the law used to charge their client is "unconstitutionally vague" because it does not explicitly define what "unnatural sex" is and leaves it open to interpretation for citizens.
However, the judge wasn't buying it and denied her lawyer's request on August 16. Jones was not present in court.
Jones caught the internet's attention back in February after she posted several videos performing sex acts, including oral, on a man on the fourth-floor hallway of the Duval County Courthouse in Jacksonville, FL. Claiming her "skills" got her out of unrelated legal charges, she then bragged about her antics on social media as the videos went viral.
The 26-year-old was arrested in February and charged with unnatural and lascivious acts. Jeremiah Robinson, the man in the video and Jones' alleged "baby daddy" also faces the same charge.
Brittney Jones' next court hearing is scheduled for September 12.
Be the first to receive breaking news alerts and more stories like this by subscribing to our mailing list.