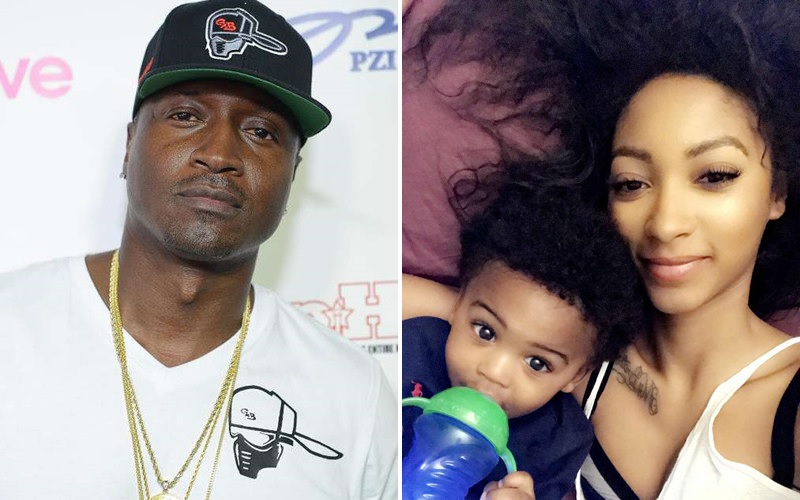 The longest wait for a DNA test in reality show history may finally be over in just a few days. Kirk Frost has reportedly taken the test to determine whether or not he's the father of Jasmine Washington's son Kirk Kannon.
Instagram blog Fameolous exclusively reported that the Love & Hip Hop Atlanta star took a DNA test on Wednesday (Jul. 26). Results should come back within 3-5 days and Kirk will know if, in fact, he fathered a love child outside his 17-year marriage to Rasheeda.
RELATED: Kirk Frost Reportedly Using 3-Year-Old Son Karter to Win Back His Wife Rasheeda
Jasmine's camp confirmed and shared some details with Fameolous:
"They took test. Results back in 3-5 business days! She's debating on who should get exclusive results. Please keep under wraps for now…"
Kirk and Jasmine appeared in a Georgia court on Wednesday after Jasmine accused Kirk of child abandonment (which is illegal in Georgia) earlier this month. Jasmine needed to show the court probable cause that Kirk has not contributed to Kannon's welfare for at least 30 days.
The judge could also force a DNA test if one had not been conducted. And we all know that Kirk has been dodging a paternity test for several months. If he IS the father, the judge would order Kirk to pay child support.
Kirk and Jasmine are expected back in court on August 16th, which is when they will determine details such as child support and visitation rights.
It's unclear how Rasheeda will respond to the DNA results, and given Kirk's hesitation, it's likely he's also expecting to be Kannon's father. A source tells Hollywood Life the couple is focusing on their two sons right now.
"They're co-parenting beautifully and she thanks her lucky stars for that," the insider revealed. "This is a painful thing for them to go through, but one blessing is that Kirk is still involved in their lives on a daily basis."
Be the first to receive breaking news alerts and more stories like this by subscribing to our mailing list.