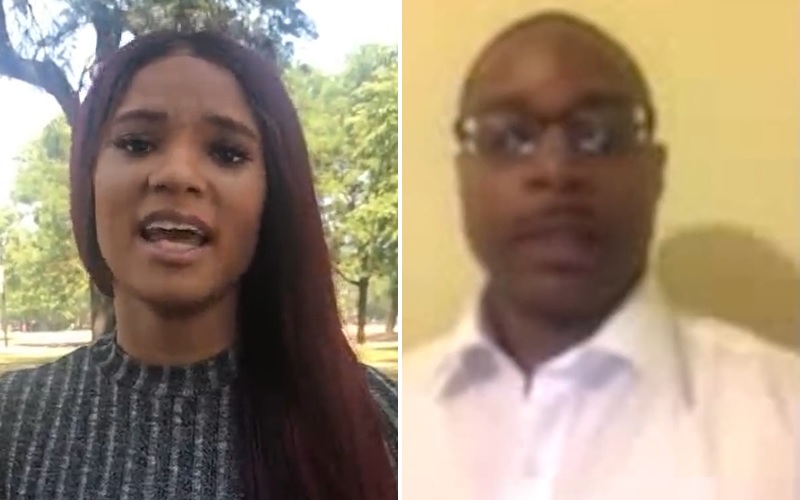 Joycelyn Savage, whose parents believe she is being controlled and held against her will by R. Kelly, wants her family, especially her dad, to stop worrying her about and talking to the media. "I am fed up with everything you are doing," she tells her family in a second recorded video.
TMZ obtained the video Tuesday (Jul. 18). Joycelyn maintains she is safe and happy, but is unhappy how her family is handling the situation. Though her message was addressed to her entire family, she made it clear her real issue with her father, Timothy Savage.
She says in part:
"Dad… what you have done is a complete disaster and you need to stop. Right now, I am fed up with everything you are doing. You are embarrassing me and the whole entire family. I am happy where I'm at and that I'm people I'm around and it's getting out of hand… Please stop what you're doing. Please."
She also hints that her father knows more about the situation than he is letting media to believe. "Because honestly, you know the situation that had had happened that night when I went to meet R. Kelly," she says.
Joycelyn's video was in response to the press conference her parents held Monday (Jul. 17), claiming that R. Kelly was has holding her hostage in a "sex cult" and a video Tim recorded on Tuesday (Jul. 18), in which he dares Kelly to file a lawsuit against him for making the accusations in the first place.
"Mr. R. Kelly, if you want to file a lawsuit, you should have filed it yesterday. I'm waiting on you. File the lawsuit. If that's what you want to do, I'll see you in court. File it – so everybody can see your dirty laundry!"
Joycelyn's Tuesday video was vastly different from the first one she recorded Monday (Jul. 17), which raised concerns that she was being coerced to deny she was held against her will due to a mysterious "waving" shadow on her shirt that seemed to be instructing her how to respond to questions asked by a TMZ reporter.
While she was inside the first video, Joycelyn is outside and sitting on a park bench in the second. I guess it was meant to show that she's able to leave R. Kelly's rental properties on her own accord as much as it was a message to her father. However, I'm not sure if the obvious intention will do much to quell concerns.
Be the first to receive breaking news alerts and more stories like this by subscribing to our mailing list.