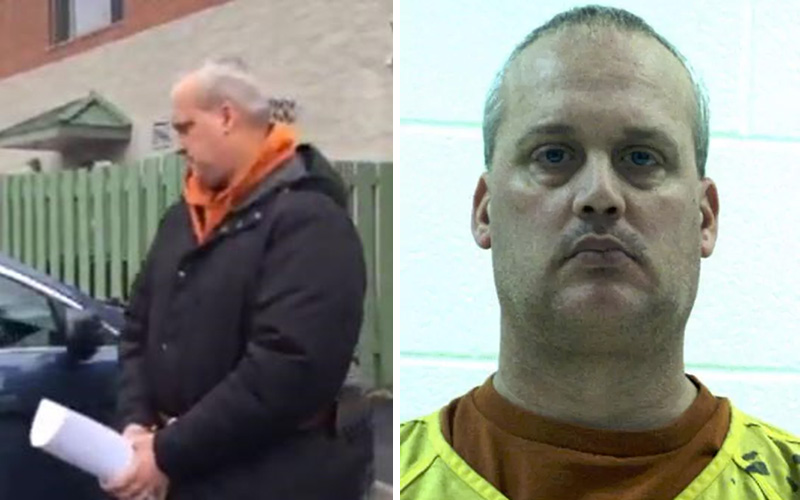 Former Penn State football coach and convicted serial child molester Jerry Sandusky has been spending his days in prison after being convicted of sexually abusing children, and now, one of his own children finds himself in a similar situation. Jeffrey Sandusky, one of Jerry's six adopted children, has been charged with multiple charges of sexual offenses involving two 15 and 16-year-old girls.
NBC News: Jeffrey Sandusky, adopted son of Jerry Sandusky, has been arrested and charged with 10 counts related to child sex abuse.

— Tom Winter (@Tom_Winter) February 13, 2017
This is the same son who had publicly defended his father while under investigation for sexually assaulting children.
Here are some things you need to know.
Sandusky had been texting inappropriate messages to the alleged victim.
Sandusky allegedly sent inappropriate texts to one of the children, frequently urging the child to not tell anyone. He told the alleged victim the texts "were not weird because he studied medicine." On occasion, he even went so far as to ask for naked photographs as well as photos of one of the girls urinating and changing clothes, the complaint says.
The inappropriate behavior extended beyond just messaging, however. The child has told police that Sandusky made sexual comments to her in person and that he, "is always looking at me in weird ways, staring me up and down."
One of the girls told him "I don't know how many times I need to tell you no."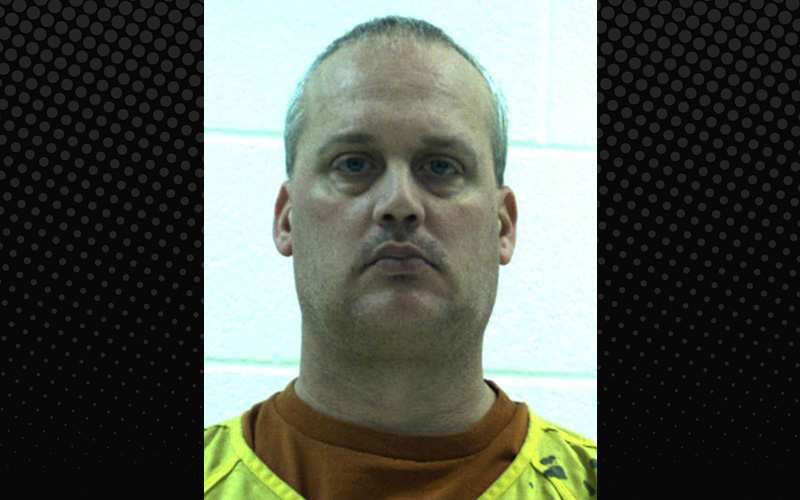 Despite Sandusky's incessant attempts, the younger girl refused. She texted him, "I don't know how many times I need to tell you no and to stop before you get it." Her sister later opened up about her abuse after the mother kicked Sandusky out of the family home. She told police that in 2013, he had asked her for oral sex.
Jeffrey Sandusky was living with the mother of the victims at one point.
According to a criminal complaint from Pennsylvania State Police, Sandusky had been dating the mother of the alleged victims, even living in her home for about five years. Once the allegations came to light, however, the mother asked Sandusky to leave the house.
The abuse only came to light when the child shared information with the father, who then notified police.
Sandusky is being charged with 14 counts and is facing 20 years in prison.
BREAKING: Charging documents for Jeffrey Sandusky, just hauled in before a judge on March, 2013 allegations of child sex abuse. @CBSPhilly pic.twitter.com/ZWC66nAgQj

— Joe Holden (@JoeHoldenCBS3) February 13, 2017
According to court records filed Monday, the 41-year-old is being charged with 14 counts, including criminal solicitation and corruption of minors. The key word here is minors, as there has allegedly been more than one victim.
The criminal complaint cites a second child, saying Sandusky abused the child dating back as far as 2013. If he is found guilty, Sandusky could face 20 years in prison.
Jeffrey Sandusky defended his father, Jerry, amidst child abuse allegations.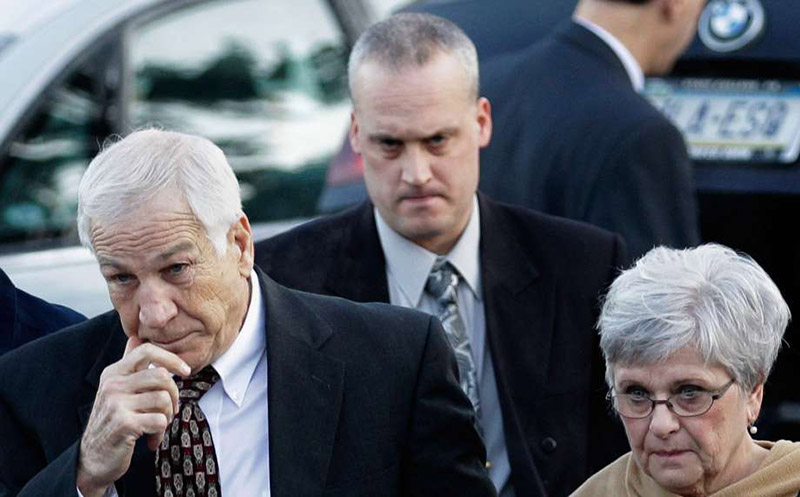 The story of Jerry Sandusky's child molestation made national headlines when the Penn State sex abuse scandal broke. He is currently serving 30 to 60 years in prison, and it forever tarnished the school, as well as legendary coach Joe Paterno's, reputation. During the investigation, another one of Jerry's adopted children, Matthew, came forward with allegations that Jerry sexually abused him as a child, as well.
During this time, Jeffrey actually defended his father. In an interview featured on Bleacher Report, he is cited as saying, "My mom and dad are amazing parents. Just amazing." And while he didn't outright bash his adopted brother's accusations, he stood behind his father 100%.
"Dad himself says he had boundary issues, meaning that he'd put a hand around your shoulder, he'd have his hand on my leg," he said. "Can that be taken the wrong way? Yes, and I get it. But he was not doing it to be a creeper, a perv. No, he was doing it to say I care about you."
Jeffrey Sandusky's mother, and Jerry Defender, was in the courtroom.
Dottie Sandusky, wife of Jerry and mother of Jeffrey, was present in court during her son's arraignment. While she has not made a statement on the allegations levied on her son, she has been an adamant supporter of her husband.
During the investigation into Jerry Sandusky, and even after the fact of him being charged and sentenced to prison, the has maintained that he is innocent.
Be the first to receive breaking news alerts and more stories like this by subscribing to our mailing list.