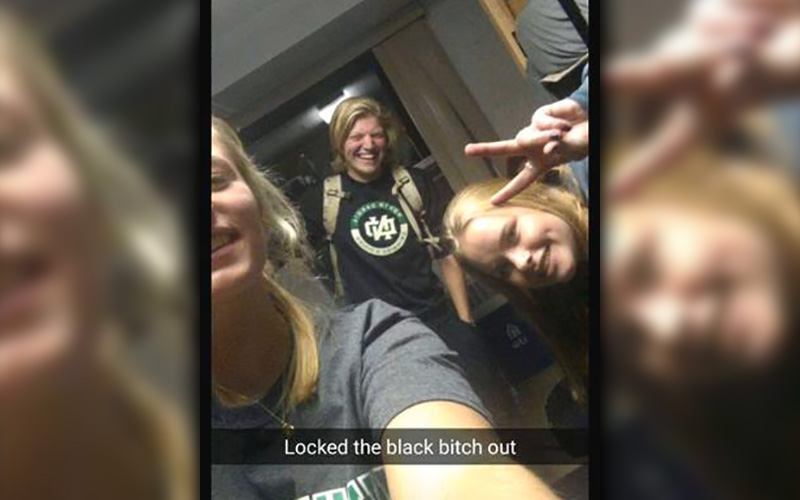 A racist photo posted on Snapchat of three white students at the University of North Dakota who allegedly locked a black woman out of her dorm room and referred to her as a racial slur has gone viral on social media.
Here are some things to know about the incident:
1. The racist Snapchat photo was reposted on social media by another student.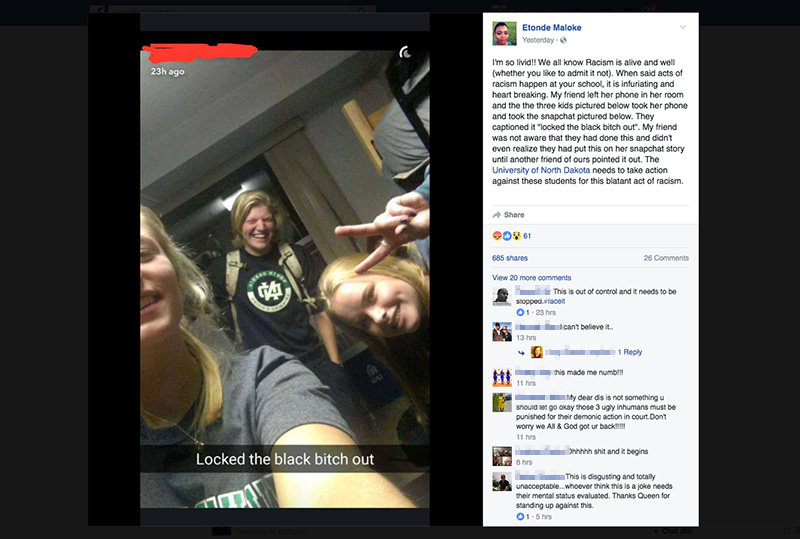 On Wednesday (Sep. 21), University of North Dakota student Etonde Maloke shared a racist photo posted by three white women in one of the school's dorms. The photo was allegedly posted to her friend's snapchat without her knowledge.
According to Maloke, one of her African American friends had left her phone in her dorm room when three white female students took the phone and posted a picture of themselves laughing with the caption, "locked the black bitch out." The friend didn't find out about the snapchat post until another mutual friend notified her.
Maloke wrote on Facebook:
I'm so livid!! We all know Racism is alive and well (whether you like to admit it not). When said acts of racism happen at your school, it is infuriating and heart breaking. My friend left her phone in her room and the the three kids pictured below took her phone and took the snapchat pictured below. They captioned it "locked the black bitch out". My friend was not aware that they had done this and didn't even realize they had put this on her snapchat story until another friend of ours pointed it out. The University of North Dakota needs to take action against these students for this blatant act of racism.
Maloke tagged the school in her post on Facebook, which has gone viral and gained national attention in less than 24 hours.
Shaun King, a justice writer for the NY Daily News, tweeted to the University urging that the matter be addressed immediately.
"Dear University of North Dakota – your very few Black students need you to address this right away please," he wrote.
https://twitter.com/ShaunKing/status/778426303129280512
2. The University is investigating the racist photo.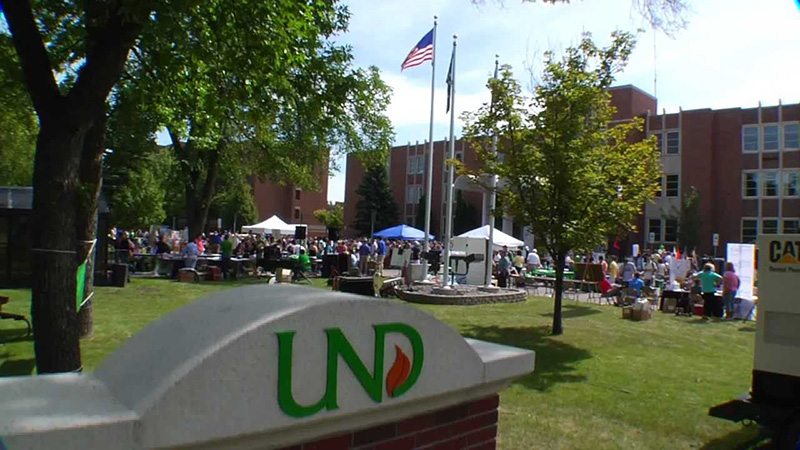 After the photo went viral, University of North Dakota President Mark Kennedy released a statement on Instagram to students and faculty, saying that the viral photo doesn't represent UND's values and that the University Police and the Office of Students Rights and Responsibilities will be investigating the matter.
Kennedy also said in the statement that the individuals involved in the photo were not student athletes, contrary to posts on social media.
You likely are aware of an incident in which a photo of three individuals and an abhorrent message about another individual was posted on social media.

Based on a complaint, University Police and the Office of Students Rights and Responsibilities are collecting information as they investigate this incident. We won't know until the investigations are completed the exact intent of the action, and we want to make sure we follow due process for all involved.

I want to make clear that whatever the intent, the message included in the photo is not consistent with UND's values. I am personally shocked that anyone would be so naive as to think that this could in any way be considered a joke.

I also want to make clear that none of the individuals involved are current or former student athletes, contrary to posts on social media.

We take seriously all issues related to respect for others. Respect for diversity is a core value for the University. I have visited with my Executive Council and the Deans and they share my commitment to diversity. There is more we can do to educate our campus community about diversity and we are committed to reenergizing these conversations to create One UND that is inclusive of and respectful to all.

The University is here to offer support to those affected by this incident. Below are resources available to students, staff, and faculty: · The Office of Student Rights & Responsibilities – 701.777.2664 · The University Counseling Center (UCC) – 701.777.2127 · Employee Assistance Plan, www.VillageEAP.com or 1.800.627.8220

Mark Kennedy
President
3. There's also an alleged photo of white students at UND in blackface.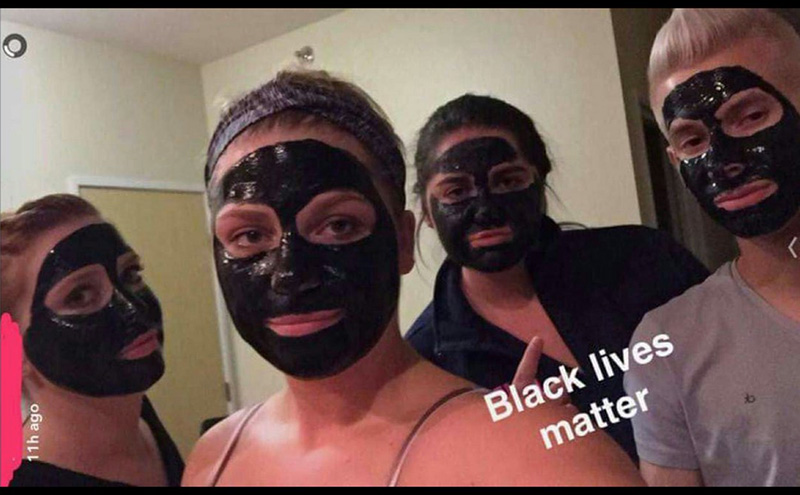 In addition to calling for action to be made by the University in response to the racist image posted by the three white female students on snapchat, NY Daily News writer Shaun King also shared a photo on Twitter of a group of alleged UND students in blackface. The caption for the picture reads, "Black Lives Matter."
"Dear University of North Dakota (@myUND) it appears more of your students are up to no good. Your very few Black students are at wits end," he tweeted to the University.
https://twitter.com/ShaunKing/status/778677881325006848
4. The photo comes less than a week after a former Kansas State University student made headlines over a racist photo she posted on snapchat.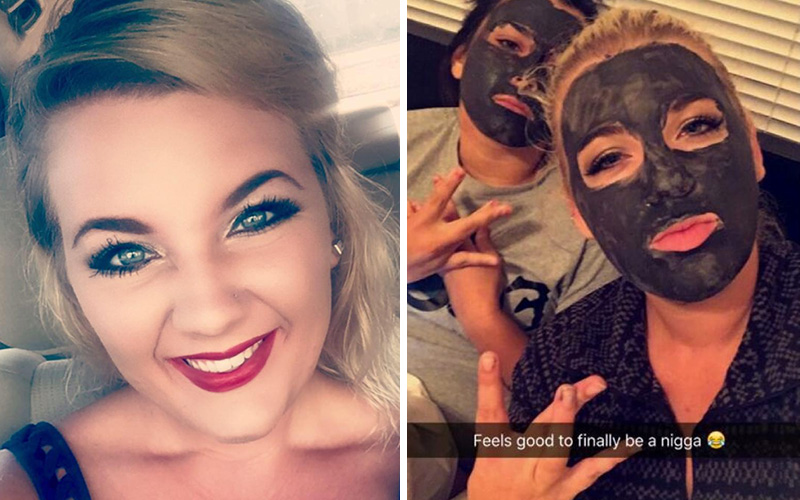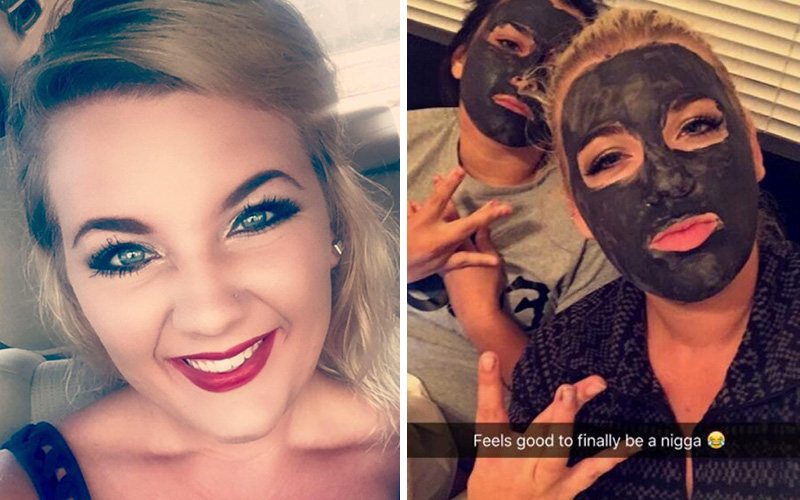 Last week, former KSU student Paige Shoemaker caused an uproar on social media after she and a friend posted a picture of themselves on snapchat in black face with the caption, "Feels good to finally be a ni**a."
Shoemaker later released an apology on Facebook and said that the photo was meant to be a joke.
Be the first to receive breaking news alerts and more stories like this by subscribing to our mailing list.