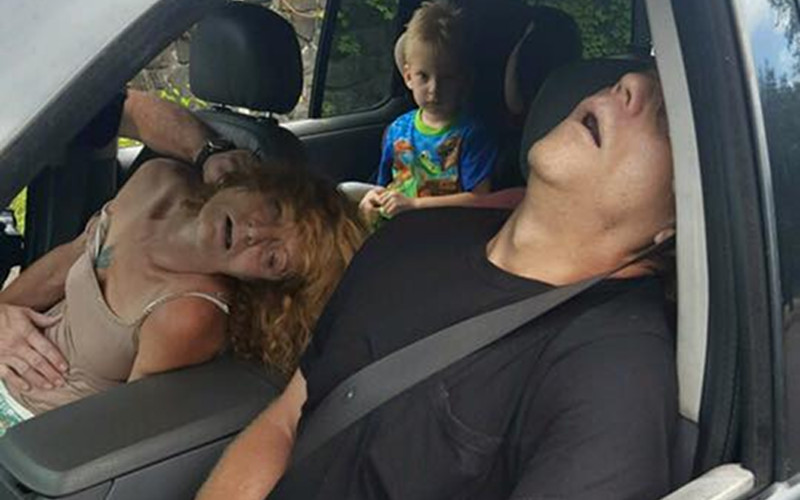 I'm about to introduce you to two of the worst parents EVER!!
A city in Ohio is putting two parents on blast by posting photos of them overdosed on heroin in a car with a 4-year-old in the back seat. East Liverpool hopes to combat drug use and its effects by posting the graphic photos.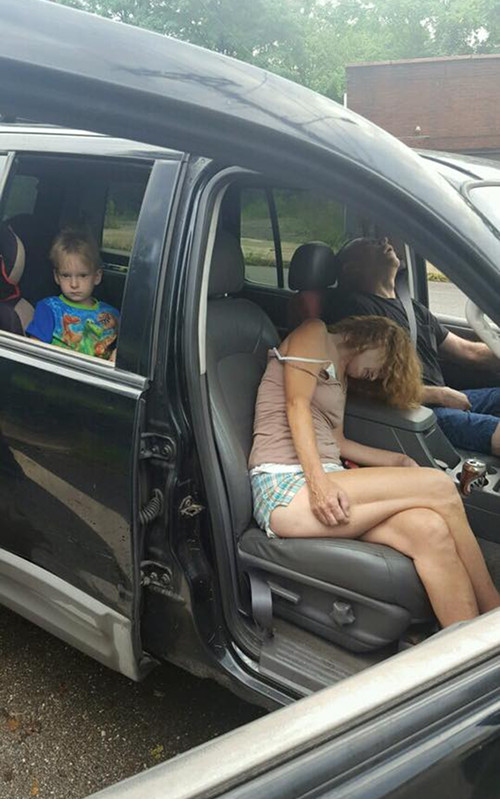 Officer Kevin Thompson saw a car drifting while behind a school bus and went to inspect what was going on. He found James Acord with "pin point pupils." Barely unable to speak, Acord explained he was driving his unconscious passenger, Rhonda Pasek, to the hospital.
Thompson took the keys and then noticed a 4-year-old boy in the backseat. The child is Pasek's son.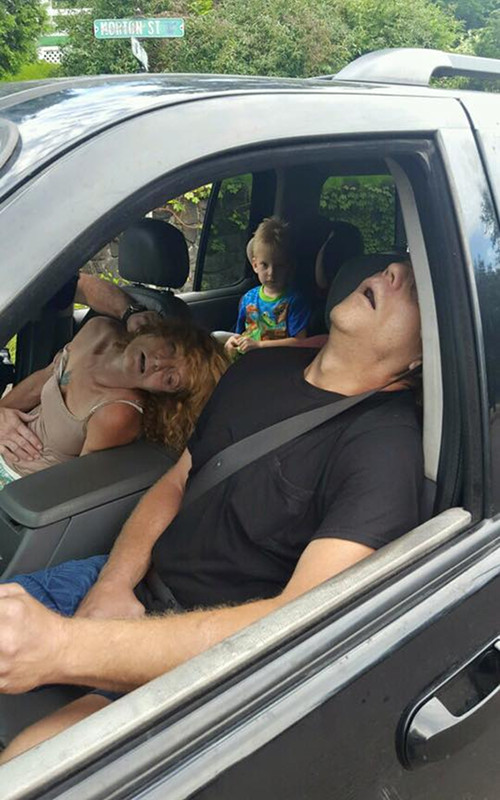 Acord eventually passed out and paramedics revived both with a prescription drug called Narcan, which is used to reverse opiate overdoses. They apparently overdosed on heroin and were taken to the hospital.
They were both charged with endangering a child. Acord was also charged with operating a vehicle and slowing in a roadway, while Pasek was charged with public intoxication and not wearing a seatbelt.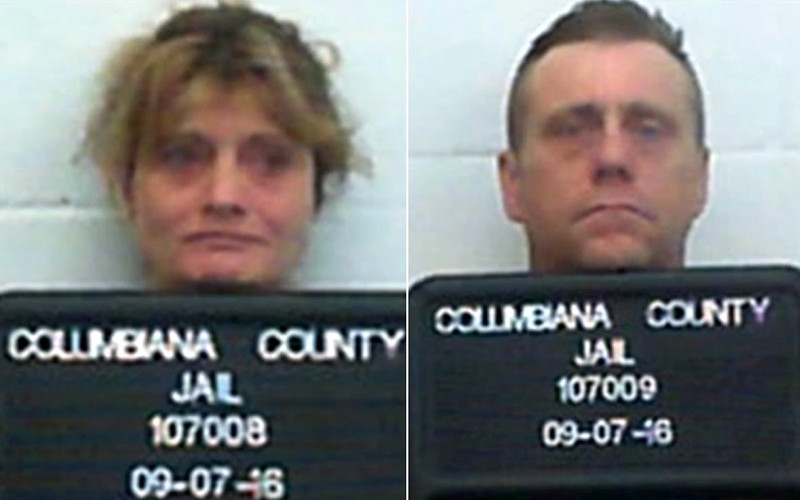 Child services were called for the 4-year-old, but probably not soon enough. I can only imagine what he has seen and experienced in his short life.
East Liverpool posted the photos on the city's official Facebook page to show the effects of drug use and to shed light on the heroin epidemic currently in their city.
"We feel it necessary to show the other side of this horrible drug. We feel we need to be a voice for the children caught up in this horrible mess. This child can't speak for himself but we are hopeful his story can convince another user to think twice about injecting this poison while having a child in their custody.

We are well aware that some may be offended by these images and for that we are truly sorry, but it is time that the non drug using public sees what we are now dealing with on a daily basis. The poison known as heroin has taken a strong grip on many communities not just ours, the difference is we are willing to fight this problem until it's gone and if that means we offend a few people along the way we are prepared to deal with that."