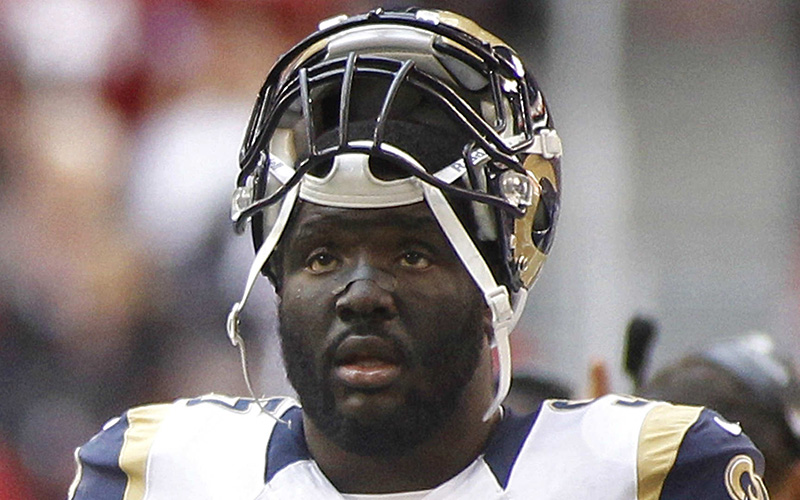 Living in Los Angeles for three years, I always loved that I could go out on the weekend and watch an NBA, NHL, MLB, or, once, a MLS game. One of the benefits of living in a market like that is you have all of the biggest attractions right around the corner. Unfortunately for me, I moved away last year, months before it was announced that LA was finally getting an NFL football team back.
So, since I can't be there in person, I've obviously been watching HBO's Hard Knocks that is currently chronicling the return of the Rams to Angel City. The show is great for any football fan, as it offers insight into not only the building of a franchise, but also the players themselves.
Take, for instance, Rams defensive end William Hayes. On Tuesday's (Aug. 16) episode, Hayes revealed his deeply held beliefs on two controversial subject matters. Mermaids exist, and dinosaurs never did.
"Will Hayes absolutely believes and is totally convinced that there are mermaids and they do exist," head coach Jeff Fischer said on the show. "As a matter of fact, I remember him getting real excited about the potential for moving out here because he knew he would be closer to mermaids here on the west coast."
So yeah, it turns out the 31-year-old veteran, while being a beast on the field, believes in beasts in the ocean. His reasoning? "We find different species in the water every single day," he said.
And if that's enough to make you raise an eyebrow, Hayes has some interesting views on dinosaurs as well. "I just think it's some bull shit to be completely honest with you. I just can't fathom a T-Rex walking around here."
He likens it to the fairytales of the Easter Bunny and Santa Claus, even going so far as to argue with his teammates on his views — all while having dinosaur toys in his locker. And even though his teammates, and now viewers of the HBO show, give him a hard time, Hayes is sticking strong to his beliefs.
For me, the dude can believe whatever he wants (no matter how ridiculous) as long as he comes to play on Sundays.
Be the first to receive breaking news alerts and more stories like this by subscribing to our mailing list.