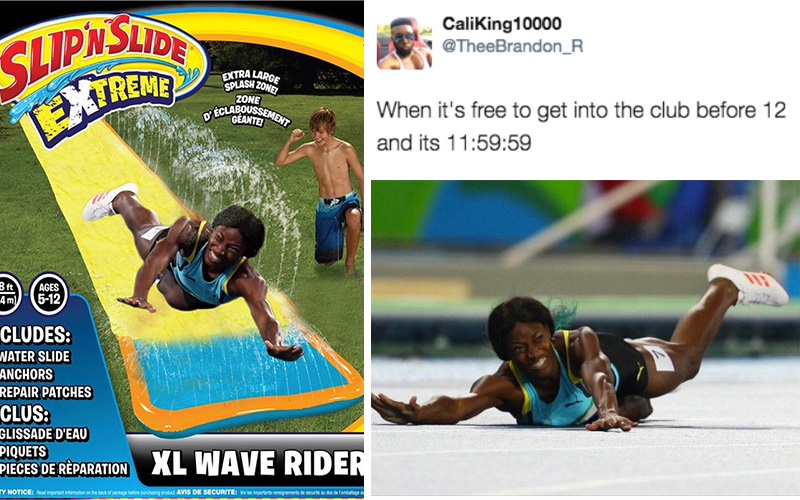 Athletes train their entire lives to make it to the Olympics and then only dream of winning a gold medal. To ensure her dream came true, Bahamian sprinter Shaunae Miller, literally threw herself over the finish line.
American runner Allyson Felix was the favorite to win the 400-meter dash, but Miller crushed her hopes with a controversial tactic. Running neck-and-neck, Miller opted for a last-minute dive across the finish line. The controversial, yet totally legal, move earned her a gold medal, while Felix had to settle for silver.
DID YOU SEE THIS FINISH?!@Hey_ItsShaunae dives to beat out @AllysonFelix in the 400m?. https://t.co/LJf9pvPIbV https://t.co/o3SIQikYeP

— #TokyoOlympics (@NBCOlympics) August 16, 2016
Social media quickly jumped on the chance to turn the dramatic moment into clever memes.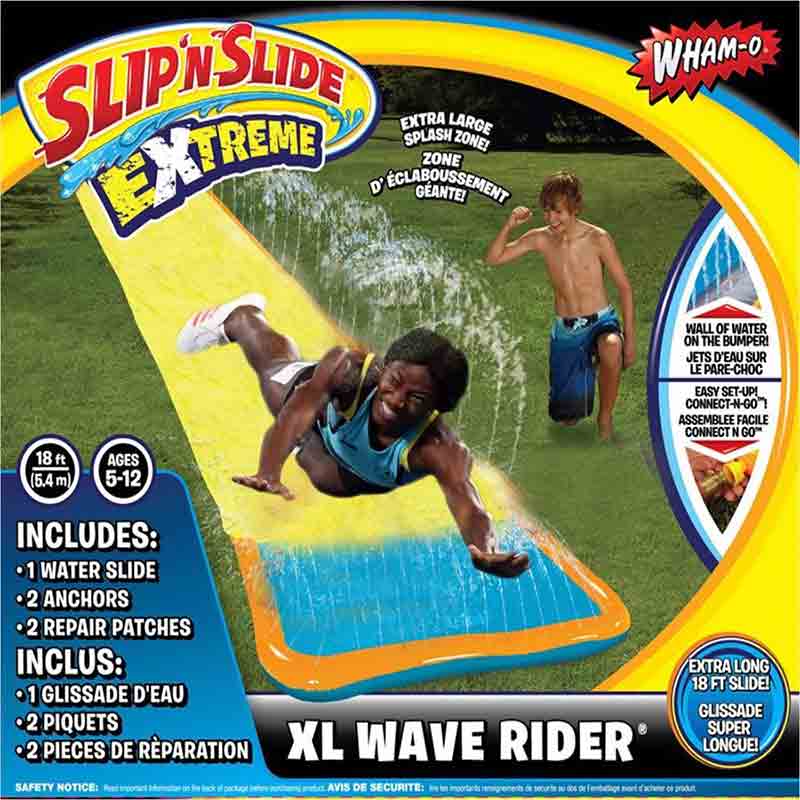 My new strategy for winning Olympic Gold. #Rio2016 #ShaunaeMiller pic.twitter.com/pbVxJeJ9UT

— Michael Yerxa (@mikeyerxa) August 16, 2016
When your mother said be home before the streetlights come on and you just make it in the door #ShaunaeMiller pic.twitter.com/ht5nTUuAKy

— Kapo Sports (@BigKapo121) August 16, 2016
https://twitter.com/MatthewKick/status/765417623068798976
When your phone is at 1 % and you finally found an outlet ? #Rio2016 #ShaunaeMiller pic.twitter.com/xihjEFfVrj

— sxnke (@sxnke) August 16, 2016
When it's free to get into the club before 12 and its 11:59:59 pic.twitter.com/rVGHGVqoqw

— CaliKing10000 (@TheeBrandon_R) August 16, 2016
"You mean I could've DOVE????" pic.twitter.com/lUJPDjfsjn

— Rosebar Johnny (@Trap_Jesus) August 16, 2016
When you submit a paper on Turnitin at 11:59 pm pic.twitter.com/bz3uhbIMPn

— Not My President (@KingFavre) August 16, 2016
yuk yuk yuk you wily internet comedians!!!!!!!!! pic.twitter.com/W8KLwc9pnw

— Claire McNear (@claire_mcnear) August 16, 2016
Me in the Olympics pic.twitter.com/6u1wDPTinB

— BRIANA??? (@briasoboojie) August 16, 2016
https://twitter.com/OscarGambler/status/765370602429435908?ref_src=twsrc%5Etfw
.@desusnice pic.twitter.com/MrBXTdvzhx

— Steve McPherson (@steventurous) August 16, 2016
Felix, however, was not laughing. It took her nearly an hour after her loss to talk to reporters. "I'm a competitor. I went for it. At the moment," she said at the time.
"It's just painful. I feel emotionally and physically drained at this point…Just disappointment, you know. I don't think I've quite had a year this tough. I just really wanted it."
She was in better spirits the next morning, as her silver medal now makes her the most decorated American female track & field athlete.
Meanwhile, Miller is celebrating her win and even admits she's never used the dive method prior to the race.
"I've never done it before. I have some cuts and bruises, a few burns… it hurts," Miller said.
"When I was on the ground I didn't know I'd won. I still don't know how it happened. What was in my mind was I had to get a gold medal. The next thing I was on the ground. It's an amazing feeling."
Hey, desperate times call for desperate measures. Congratulations on your gold medal, Miller. Better yet, thanks for the memes!
Be the first to receive breaking news alerts and more stories like this by subscribing to our mailing list.