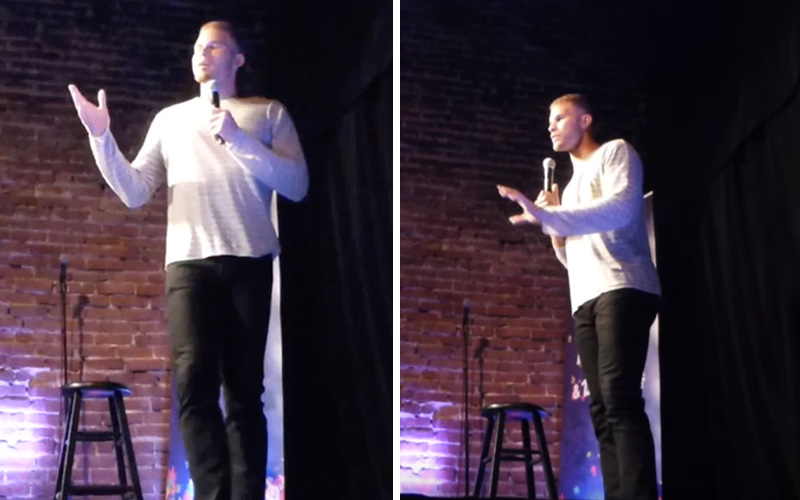 Los Angeles Clippers forward Blake Griffin is best known for throwing down ferocious dunks. He and fellow big man DeAndre Jordan (and, soon, UNC grad Bryce Johnson) are what make Lob City so exciting to watch. It's things like this that made me a Clippers fan.
But it turns out that Blake has another talent outside of the court. Just as Portland guard Damian Lillard could be a professional rapper, Griffin could probably make a living doing stand-up comedy. He recently visited Just For Laughs in Montreal and did a 10-minute set that had the audience in stitches.
And this isn't the first time the Clipper has taken the stage. Back in 2014, he went to the famous Laugh Factory in Los Angeles and performed at their open mic night with a little "slam dunk poetry."
So what have we learned? Being traded in the NBA is like trading spouses, Griffin loves titties, and football players are f*cking stupid.
Be the first to receive breaking news alerts and more stories like this by subscribing to our mailing list.