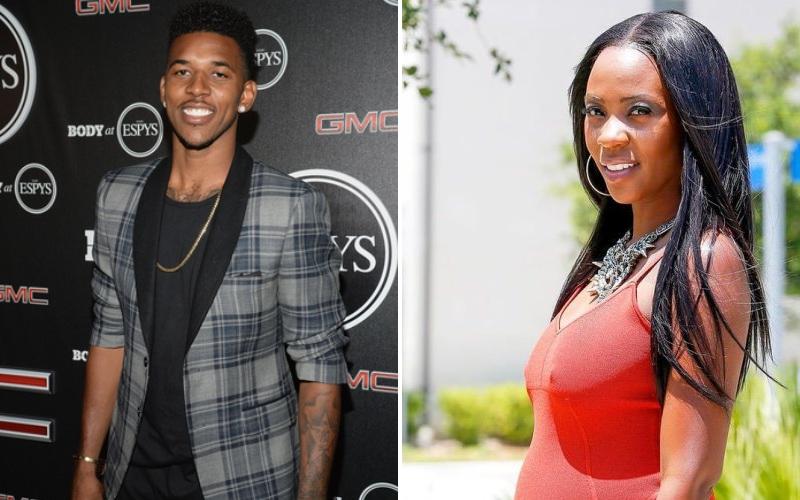 The mother of Nick Young's 4-year-old son, and maybe one of the reasons his engagement to Iggy Azalea fell apart, is spilling all the tea. Keonna Green just gave an exclusive interview to Us Weekly and revealed that she is in fact pregnant with Young's child.
Green says she is 22 weeks pregnant and that she and Young had been fooling around behind Azalea's back. In fact, they started hooking up three months after Young proposed to the Australian rapper. The two have since stopped sleeping with each other. Though she knows she wasn't the only one, Green says she wouldn't mind giving the compulsive cheater another chance at a real relationship. She actually says she still loves him.
Green also revealed that Young refused to tell Azalea about their relationship after she asked him. However, she does not feel bad for her part in Young's betrayal to his former fiancé.
Here are her words to Azalea:
"I wish her a lifetime of success … I mean, I'm definitely not going to apologize for being in love with a man who I have a lot of history with. I do wish her that kind of success and hope that she can get through this difficult time and she and Nick can move forward from this."
Well, it seems like Young and Green were made for each other. I'm no Iggy Azalea fan, but she definitely doesn't deserve to be treated the way her fiancé and his baby mama treated her. It probably would have been in Green's best interest not to tell her side of the story so Young could take all the heat. However, she's proven herself to be just as culpable.
Azalea responded to Green's interview when she was hounded by a paparazzo in an Australian airport. She said Green was lying and gave the middle finger. "That's my message to them, not you," she told the photog.
Young has yet to comment.
Be the first to receive breaking news alerts and more stories like this by subscribing to our mailing list.