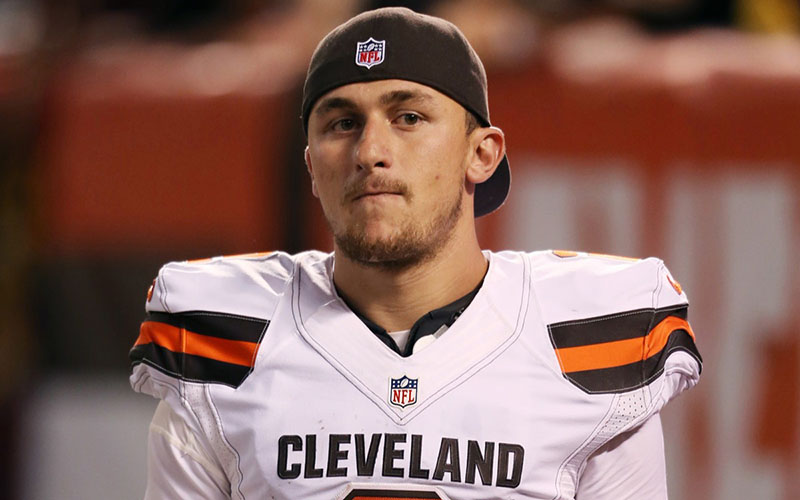 As we reported yesterday, today was the first day of Johnny Manziel's self-proclaimed start to sobriety. After on and off the field issues, legal troubles, and his father calling him a "druggie," Manziel decided it was finally time to straighten up and get sober.
So what did his first day of sobriety look like? Being a football player, you'd assume it was an early morning, maybe a training session to hone his craft in hopes of finding a team to play for this year, or perhaps just a quiet day of reflection at home, right?
Close. Manziel rang in his first day of sobriety by floating in a pool filled with bikini-clad women while wearing a "fucked up" bandana. It looks like his week-long party in Cabo is continuing on unabated by his new outlook on life. But let's be honest, can we really blame the guy?
It ain't easy sobering up and focusing on football when you're sitting poolside with Playboy playmates. It looks like one of his fellow partiers is none other than Miss May 2015, Daisy Lea, who posted pictures of herself tanning (in a very odd position, if I might add) at the same pool Manziel is at.
So yeah, the guy's having himself a good time. Well, mostly. While he's hanging out with playmates and chilling in pools, the NFL was busy giving him a four game suspension for the 2016 season for substance abuse.
Manziel? Substance abuse? Nooo.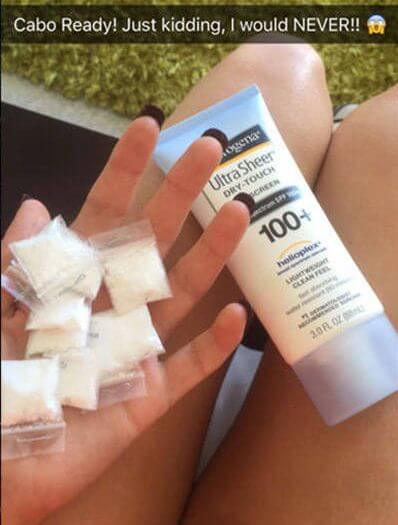 OK, maybe.
Point being, it was an interesting day for the former Heisman winner. One minute you're soaking it up in the pool with Playboy playmates at a Cabo mansion, the next… well, you're still doing the same thing, but now you're suspended from the NFL.
Whether or not ole' Johnny Football will find a home with an NFL team this year, or anytime in the future, remains to be seen. But for now, what a way to kick off your sober years, Johnny.
Be the first to receive breaking news alerts and more stories like this by subscribing to our mailing list.