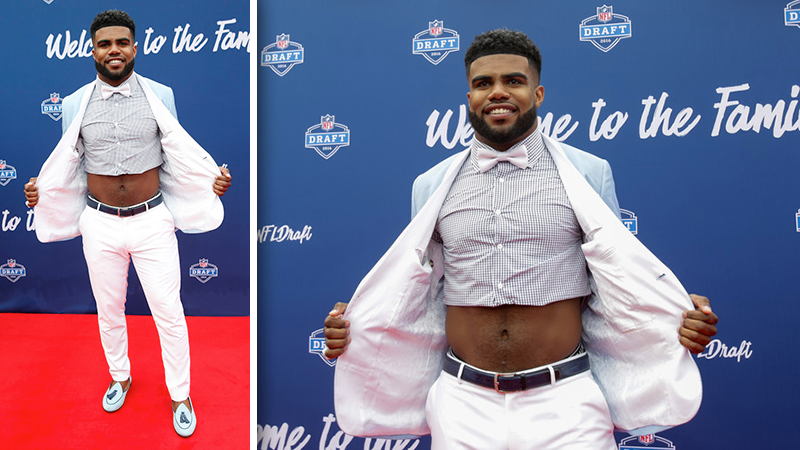 Move over, Dwyane Wade and Cam Newton. You two are no longer the professional male athletes with the most questionable fashion sense.
You see, Ezekiel Elliott, a former Ohio State running back, swiftly and viciously snatched that crown with his midriff-baring crop top at the 2016 NFL Draft in Chicago.
Ezekiel Elliott rocking the crop top with a bow tie. #NFLDraft2016 pic.twitter.com/E22JRMlRUs

— Bears Talk (@NBCSBears) April 28, 2016
ZEKE! #NFLDraft pic.twitter.com/TrYzR3GR79

— NFL (@NFL) April 28, 2016
Ok, girl! Give us that Britney Spears "Baby One More Time" fever, if you must.
Apparently, this belly-baring thing is a signature look for Ezekiel, per SB Nation. He claims rolling up his shirt makes it more difficult for players to tug on his jersey or whatever.
My thoughts: You ain't gots to lie, Craig.
Ezekiel likely feels sexy and sassy when he rolls up his jersey and unleashes his inner Sasha Fierce. And hey, Michael Sam told us there were lots of other gays in the NFL hiding in the background, so maybe Ezekiel is giving us a sneak peek of a larger announcement he'll share later on down the line.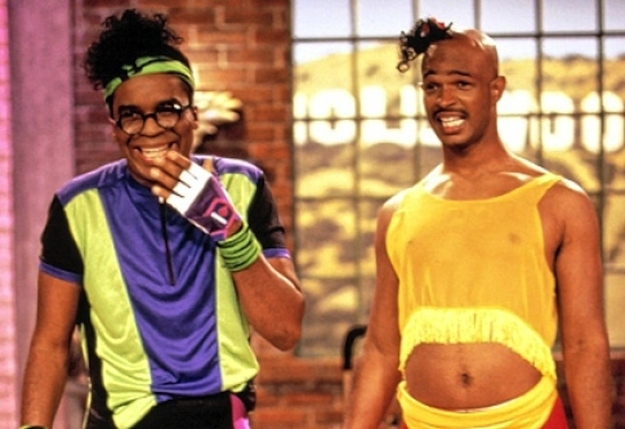 Be the first to receive breaking news alerts and more stories like this by subscribing to our mailing list.