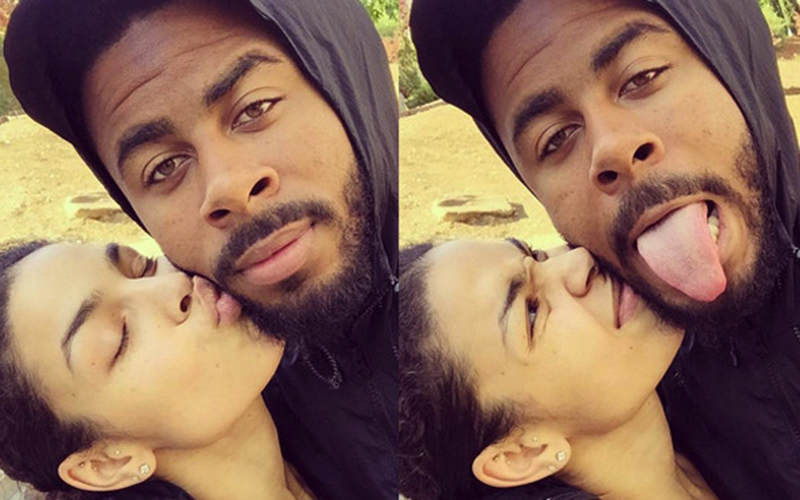 "I know you wanna leave me, but I refuse to let you go. If I have to beg and plead for your sympathy, I don't mind, 'cause you mean that much to me. Ain't too proud to beg…" ON INSTAGRAM.
Sage the Gemini must have been drunk and listening to The Temptations when he decided to beg and plead (via Instagram) for his ex girlfriend Jordin Sparks to take him back.
The rapper posted a lengthy open letter to Sparks on the popular photo sharing platform Tuesday (Feb 17) making it painfully obvious that he regrets whatever he did that caused her to break up with him and stop returning his phone calls.
"Can't sit here and act industry like this s**t don't hurt me," Sage wrote. "You the only girl I can call at 3 in the morning and you'll answer no problem. You the only girl that can wake up out of a dead sleep and get me some water because I was coughing in my sleep, the only girl that loves me the way you were supposed to. I miss you too much to watch you look so amazing at the Clive Davis party and not be able to call you and express how much I appreciated the look because you won't answer nor text back. The feeling is horrible."
Sage's message was accompanied by a photo of him and Sparks from back when they were together. He said he spent the entire weekend missing her, especially on Valentine's Day and at the "Clyde" Davis party. (His name is Clive, Sage.)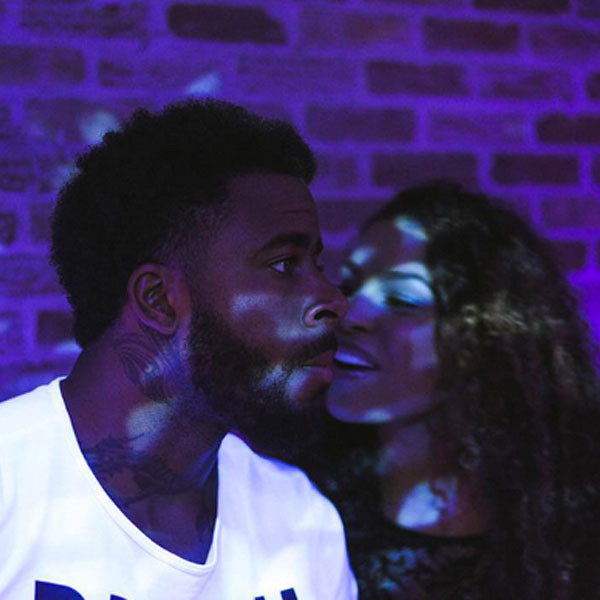 "I miss you to [sic] much to watch you look so amazing at the Clyde [sic] Davis party and not be able to call you and express how much I appreciated the look because you won't answer nor text back the feeling is horrible."
"You see this picture?" he added. "That's the picture of me lookin at n***as lookin at you and givin them the eye like 'wassup n***a' and you like it's ok babe and you makin me smile and feel just Alittle [sic] more secure about it."
He ended his bizarre rant by saying that he's "still being a good boy" and she should call him whenever she "comes to her senses."
"Please call me back I just want like a hug and a kiss or something," he wrote before signing off with his government name Dominic Wynn Woods.
He has since deleted the post, but it lives on in screenshot form.
Read Sage's full message below:
https://www.instagram.com/p/BB3ZcMnFQm8/
Sage later tweeted a new song about missing your ex called "I'll Keep Loving You."
"So I say it in a song," he wrote on Twitter before deleting the tweet. The song is still up on Soundcloud though.
It isn't clear exactly when Jordin and Sage broke up, but the media reported on it last Wednesday (Feb 10) after the two of them deleted all traces of each other on their respective Instagram accounts.
According to an E! News insider, the breakup wast due to Sparks' "trust issues" with Sage.
Their relationship started off great in the beginning but as time went on Sparks was having trust issues—and Sage wasn't helping the matter any with his behavior.

They had previously been able to work things out, but not this time. Having gone through a rough breakup with long-term boyfriend Jason Derulo, Sparks just didn't want to go there again with Sage, the source says.
Be the first to receive breaking news alerts and more stories like this by subscribing to our mailing list.