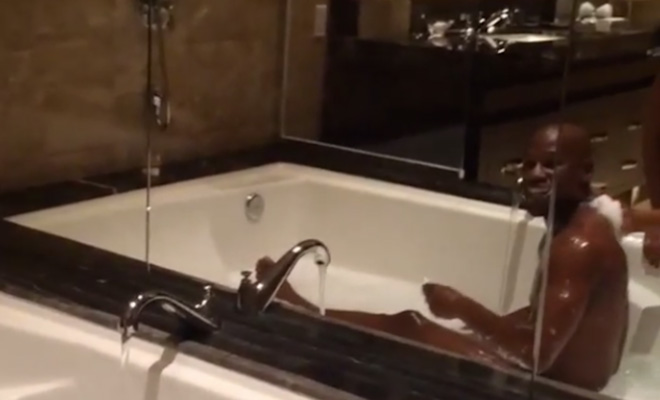 Floyd Mayweather Jr. wants you to know that his life is WAYYYYYYY better than yours.
Last week, Floyd posted the following video on Instagram of his female assistant giving him a bath, something he claims to do on a daily basis.
While she does all the cleaning, Floyd brushes his teeth and looks happier than a kid in a candy store. He captioned the clip:
"This is how I get my day started, everyday. – MR. MY LIFE IS THE SH*T"
With all the money Floyd has in the bank, this really comes as no big surprise, but does he have to be such a show-off? Thanks a lot Floyd for reminding all of us how much our lives really suck!
Be the first to receive breaking news alerts and more stories like this by subscribing to our mailing list.