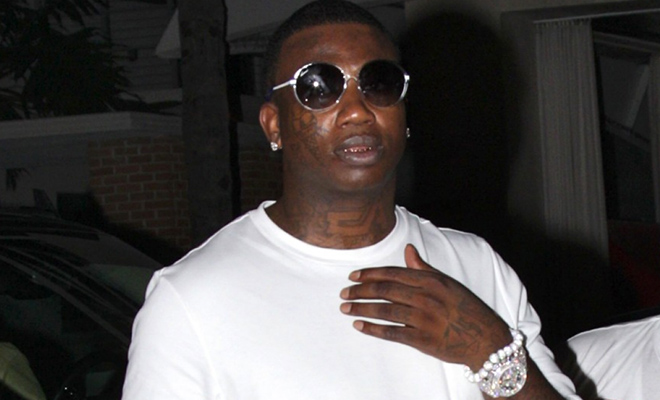 Gucci Mane struck a plea deal in court Tuesday (May 13) that will likely see him serving at least 39 months in jail, which means that the rapper won't be out of prison until 2016.
According to TMZ, Gucci Mane pleaded guilty to possession of a firearm by a convicted felon — a charge that carries a maximum sentence of 10 years in jail, however, under Gucci's plea deal, he's only expected to face 39 months, minus 10 months credit for the time he's already served behind bars.
He's set to be sentenced in July and has also been given a $250K fine.
Gucci has been sitting in an Atlanta jail since September 2013 after he was arrested for threatening cops while having a gun and weed on his person the same week he almost got into a fight at the mall and had a lean-induced Twitter meltdown, the latter of which he later apologized for.
Despite being behind bars, Gucci has remained active in music, releasing a collaborative mixtape with rising ATL rapper Young Thug in April called 'Young Thugga Mane La Flare' … which means that fans of the deranged rapper should expect more releases to come in spite of his unfortunate incarceration.
Be the first to receive breaking news alerts and more stories like this by subscribing to our mailing list.