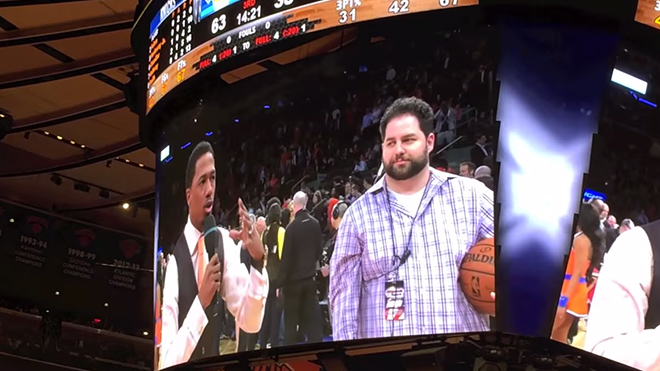 Okay, so maybe Wale isn't the most hated celebrity after-all. People (or at least New Yorkers) absolutely hate Nick Cannon, apparently!
Besides the fact that he is married to Mariah Carey, the guy practically gets no respect. I mean, like, NONE.
Last week during the New York Knicks game against the Brooklyn Nets at Madison Square Garden, Nick was booed relentlessly by the entire arena.
Nick was there to shoot a surprise segment for "America's Got Talent," but he was barely able to speak over the loud, roaring "BOOOOOOOOOOOOOO!!!!!" noise coming from the crowd.
"The entire MSG booed Nick at the Knicks game tonight," an eyewitness told Us Weekly. "He even said on the mic, 'Go ahead. Boo louder. Get it outta your system!'"
(Watch the video clip above!)
Meanwhile, Nick Cannon has been on the receiving end of a ton of backlash for his controversial white face stunt, but the actor/comedian says he has no plans to apologize to anyone for anything:
"I'm not gonna apologize," the former Nickelodeon star and singer behind the the newly-released album "White People Party Music" told HuffPost Live's Ricky Ricky Camilleri. "I stand firm in my beliefs and I want to challenge society. I'm glad we're having this conversation."

"People are calling me a marketing genius," he added. Even so, he's confused why the image garnered such a reaction.

"I think I was just the lucky person to press the 'controversy button' that week," he said, "and it was a slow news day. But I love it because as a comedian it's almost like the great honor — to cause controversy."

"I think because of social media nowadays, because everyone has a voice, it's almost like people are ultra-sensitive," he continued, "because they can voice their opinion and they've been empowered and they're supposed to do this like three times a day."

[via]
He re-iterated his unapologetic stance in an interview that aired on Rachael Ray on Friday (Apr 4):
"I mean, some ultra-sensitive people [are] feeling a way, but I did that on purpose," he told the professional chef. "I've been planning this over a year, to release my album on April Fool's Day, call it White People Party Music, and dress up as that character, Connor Smallnut.

"The funny thing is, if you listen to the album, or kind of go into the back-story of that character, that character is an ultra-sensitive character who hates Nick Cannon, and is offended by the album title 'White People Party Music.' Yeah, and, you know, some people can't take a joke, but I wasn't trying to reach those people anyway."

[via]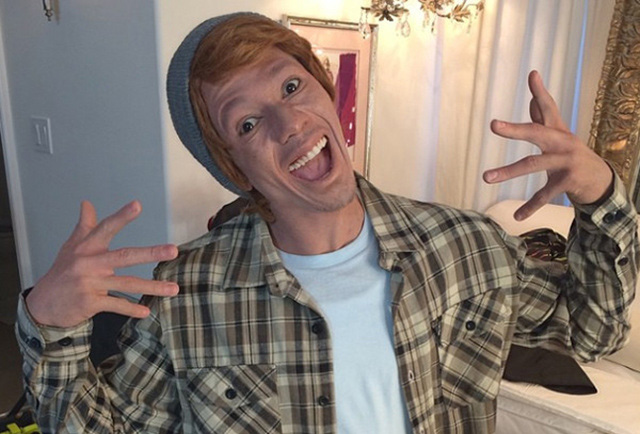 Be the first to receive breaking news alerts and more stories like this by subscribing to our mailing list.