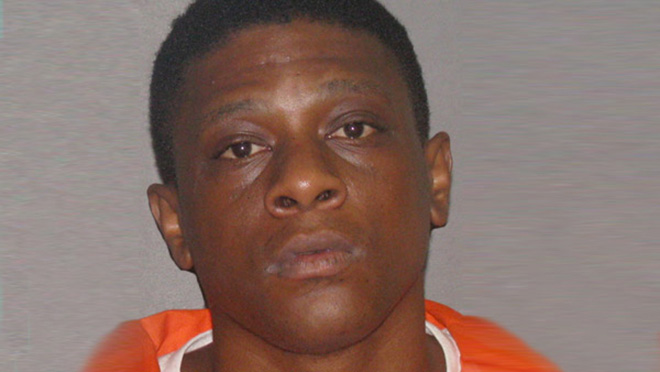 Put away your "Free Boosie"-branded apparel and bring out the Hennessy … BECAUSE LIL BOOSIE IS FINALLY FREE!
According to Louisiana news station WAFB, Lil Boosie is a free man as of today (Wed. Mar 5).
Angola State Penitentiary Warden Burl Cain confirmed that the rapper, whose real name is Torrence Hatch, was sprung at 7:10 p.m. and he was transferred to another facility where his family members picked him up.
Boosie was arrested on drug charges in October 2008, and in September 2009, he was sentenced to two years in prison after pleading guilty to a third-degree marijuana possession charge. His sentence was doubled after the judge found out he had violated probation while awaiting sentencing on house arrest.
While incarcerated, Boosie was indicted in June 2010 on federal first-degree murder charges for the shooting death of 35-year-old Terry Boyd, and Boosie has always maintained his innocence in the case, with his attorneys emphasizing that the rapper is NOT a murderer.
In 2011, Boosie — who was accused of hiring a hitman to kill Boyd, a local rap artist — was sentenced to an additional eight years in state prison after he pleaded guilty to three counts of conspiring to bring drugs into a penal institution.
Boosie went on trial to answer to those murder charges in 2012, but a jury found him not guilty after just one hour of deliberation.
WAFB reports that Lil Boosie will remain on parole until 2018, and he is scheduled to host a news conference organized by his label (Atlantic Records) in New Orleans on Monday (Mar 3).
And now, for your obligatory "LIL BOOSIE IS FREE!" celebratory GIF (courtesy of the homie John Gotty over at The Smoking Section):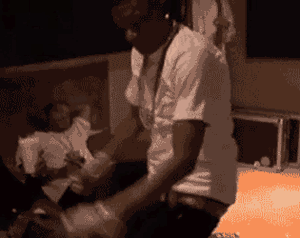 UPDATE: Lil Boosie's Daughter Wants To Tell Y'all Something…
Be the first to receive breaking news alerts and more stories like this by subscribing to our mailing list.