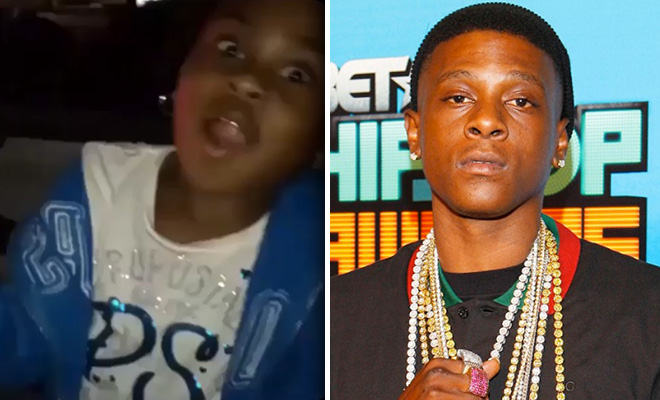 "Boosie's daughter wanted to tell y'all something!" reads the caption of a HILARIOUS video posted on Instagram just moments ago showing Lil Boosie's youngest (?) daughter celebrating her daddy's prison release.
I told y'all niggas! I told y'all niggas! Y'all thought I was playing, but I told you! Boosie coming home today, he coming home today, he coming home today. Told y'all! Y'all better believe it. The streets is his!
As we reported, Lil Boosie was released from the Angola State Penitentiary today (Wed. Mar 5) after being incarcerated since 2009. The rapper will reportedly be on parole for the next four years.
Lil Boosie Is Free! Rapper Released from Angola State Penitentiary
Boosie's label also announced a press conference to be held in New Orleans this coming Monday (Mar 10).
Also, for what it's worth, Boosie's dormant Twitter account was brought back to life earlier today with this ridiculously simple tweet, which has since been retweeted well over 10,000 times:
….

— LIL BOOSIE (@BOOSIEOFFICIAL) March 5, 2014
Published