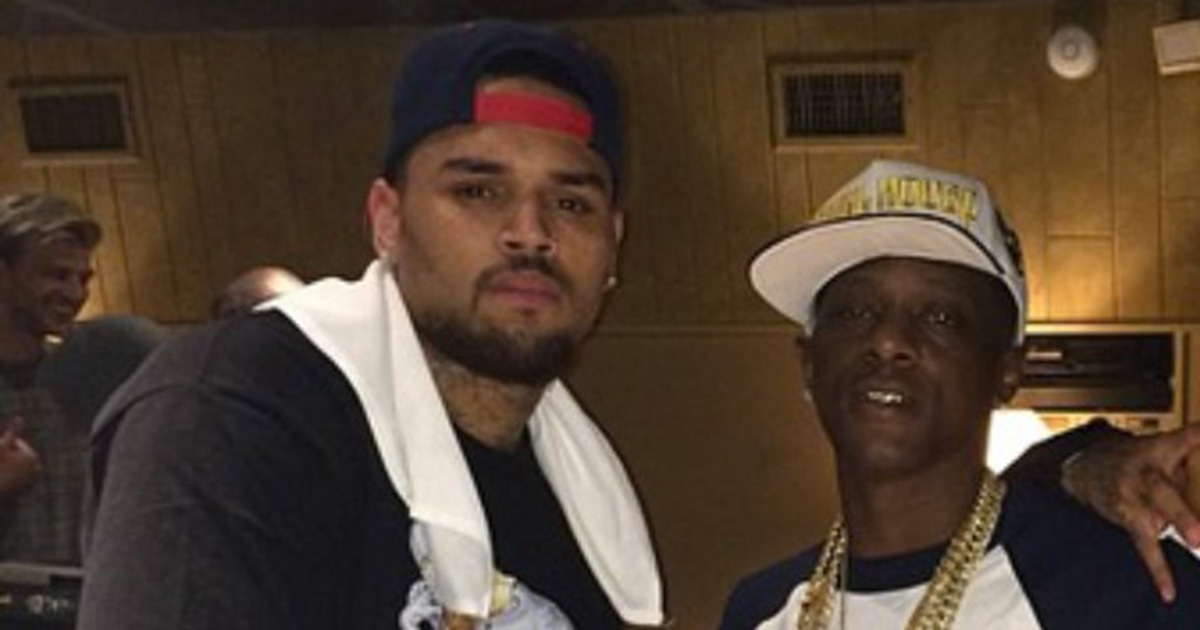 Chris Brown was arrested by French police after a woman accused the singer of raping her.
The singer has vehemently denied the allegations and even took to Instagram Tuesday (Jan. 22)  to address the claims, saying that the woman was lying.
"I WANNA MAKE IT PERFECTLY CLEAR…… THIS IS FALSE AND A WHOLE LOT OF CAP!" he posted on Instagram alongside an image with the words "This Bitch Lyin."
"NNNNNNNNEEEEEEEEEEVVVVVVVVVVEEEEEERRRRRR!!!!!! FOR MY DAUGHTER AND MY FAMILY THIS IS SO [DISRESPECTFUL] AND IS AGAINST MY CHARACTER AND MORALS!!!!!" he wrote.
Boosie Badazz is letting it be known that he is Team Chris Brown, and he hopes that the woman accusing him of such a heinous act gets sexually assaulted for lying.
The rapper took to his Instagram and shared a screenshot of an article with the headline "Chris Brown Signs New Deal & Becomes Youngest Artist to Own His Master Records," suggesting that the accusations are a conspiracy or a money grab from the accuser.
Boosie wrote:
"FIRST THIS MAJOR MOVE Now he raped somebody. MY NIGGA BE ON DA JET WITH 7-10 BADDIES FRFR RAAAAAAAAAPPPPEEEE. GTFO. They coming for us all WHOS NEXT [?] BITCH U LYING I HOPE U GET RAPED FR NOW BY A GANG GANG U MONEY HUNGRY A** HOE. SOMEBODY GOTTA START BEATING THESE HOES A**. WHERE THE HOOD B**CHES AT"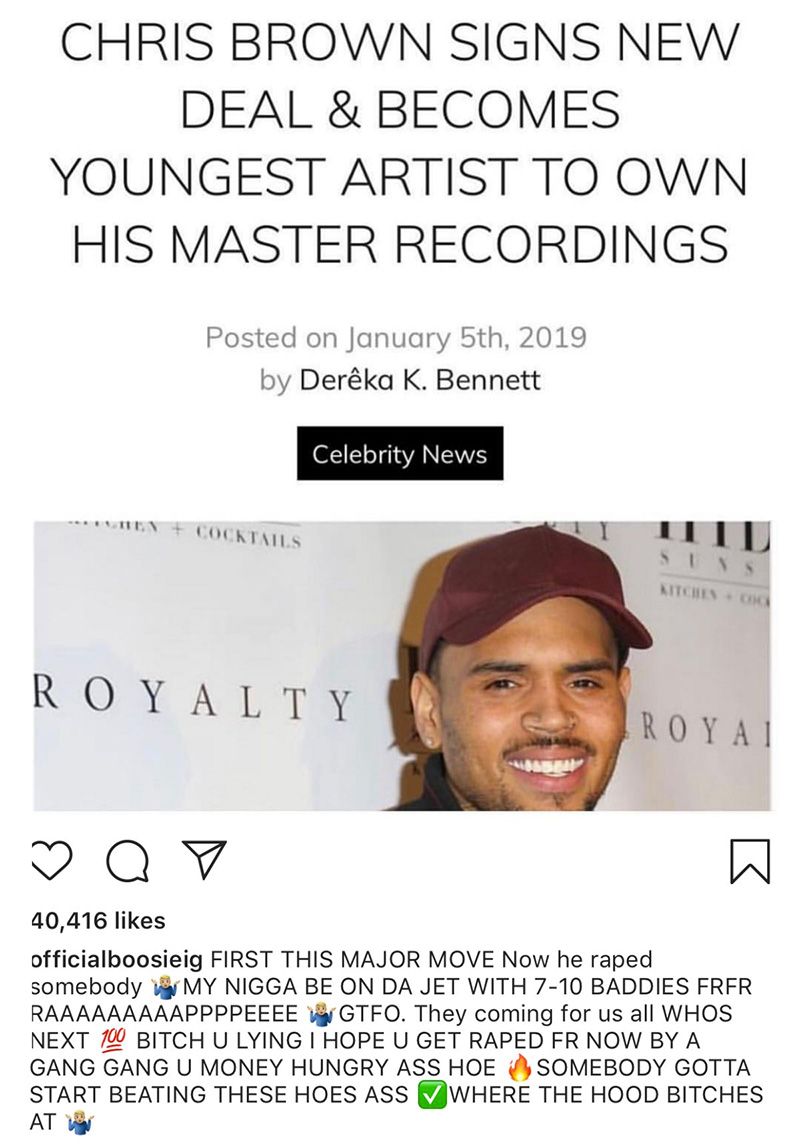 Be the first to receive breaking news alerts and more stories like this by subscribing to our mailing list.