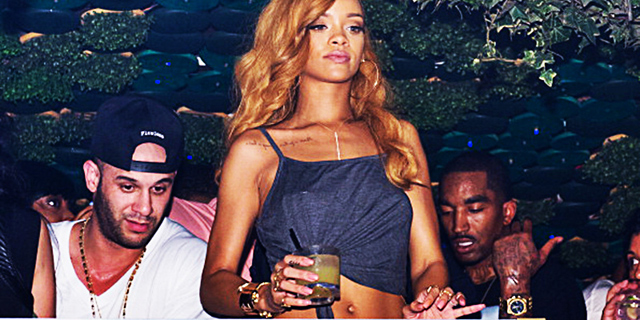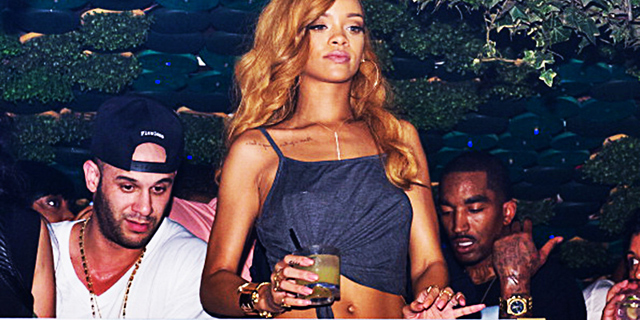 Jessica Simpson used to get blamed every time her boyfriend Dallas Cowboys quarterback Tony Romo produced a fumble. LaLa has taken grief for distracting her husband Carmello Anthony. But Rihanna will not be blamed for New York Knicks player JR Smith's trouble on the court.
Rumors have been swirling about Rihanna and JR Smith since the two were photographed (above) at an event together. But Rihanna not only denies any romantic feelings toward JR, she condemns him as being "desert thirsty."
Rihanna responded to a fan on Instagram after he jokingly said Rihanna was to blame for JR's disappointing performance in this year's NBA Playoffs. But RiRi fired back saying his problem far more to do with his lifestyle of clubbing than her.
Strange that she's cite clubbing as a problem though … seeing as, that's pretty much what her Instagram consists of.
Fuck you and your wack azz team!!! Nobody want that desert thirsty n-gga!! He fucked up because his ass be hungover from clubbing every night during playoffs!! So your issue isn't with rasshole me.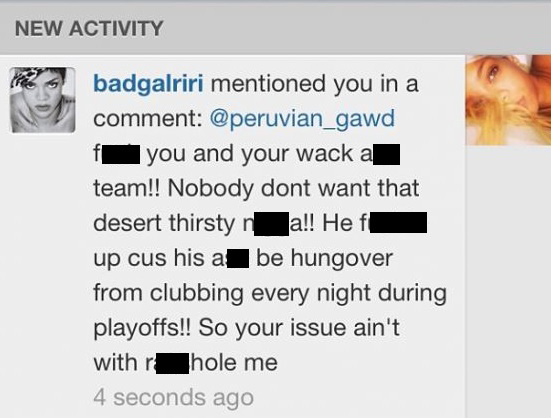 Don't try to put the failure of New York's basketball program on RiRi's shoulders. She's got more than enough shit to worry about.
Be the first to receive breaking news alerts and more stories like this by subscribing to our mailing list.