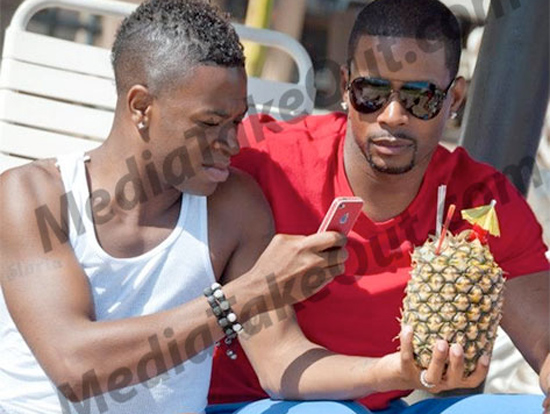 When MediaTakeOut published questionable photos of NFL player Kerry Rhodes with his former assistant, Rhodes alleged that the photos were simply "casual." But that might not work with this new batch.
The gossip site has gotten its hands on a new set of photos that show Rhodes and his former assistant, who's apparently an out gay man named Hollywood, snuggling close as they walk on the beach arm in arm.
But the most damning photo evidence of all is the shot of Rhodes pulling Hollywood in close as he appears to kiss his forehead.
Look, it's 2013 and it's okay for straight men to bond and show affection, but a kiss on the forehead is what you do with your sweetheart, not your bro.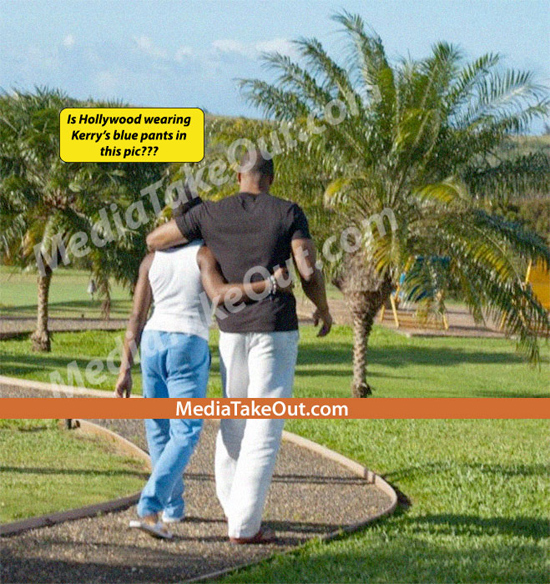 At this point, a confession from Rhodes seems inevitable. There's really just no explaining away the obvious romance and affection on display in these photos.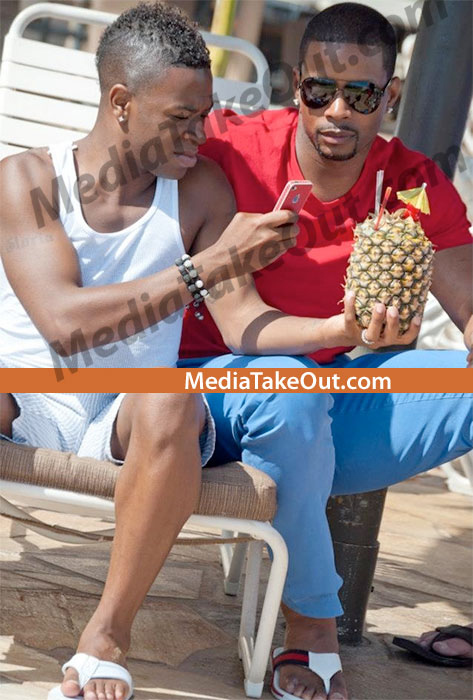 Really, in the age of 'Glee' and Lady Gaga, we can handle a gay football player. So there's really no benefit to Rhodes hiding his true sexuality.
Frankly, a gay football player is a lot less scandalous than that ratchet shit Tiger Woods pulled when he racked up 30 mistresses and set his career in flames for a few years.
Be the first to receive breaking news alerts and more stories like this by subscribing to our mailing list.