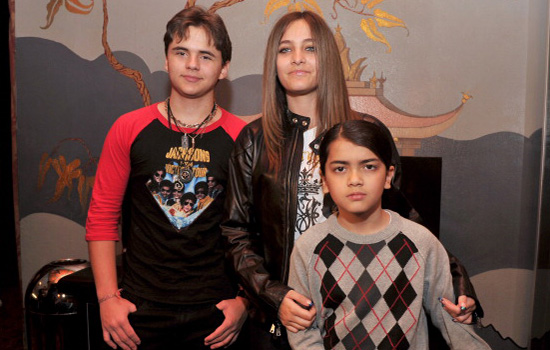 Ain't this a bitch? Michael Jackson's family is in the middle of a lawsuit against AEG for hiring Dr. Conrad Murry, who ultimately has been held responsible for MJ's death.
But if you know anything about the Jackson family, it's that this family has a 20 closets full of skeletons.
The first bones that AEG wants to throw out into the spotlight is the paternity of Michael's three lily-white children. It doesn't take a geneticist to guess that Michael's DNA had not a damn thing to do with the creation of those children.
But Katherine Jackson, Michael's mother, would prefer the courts not allow any official evidence emerge confirming everyone's suspicions. Unfortunately, TMZ has reported on the move, which pretty much accomplishes the same thing, since the family's move to hide the information indirectly confirms that it is indeed true.
TMZ has obtained legal docs in which Katherine Jackson, Blanket, Paris and Prince argue … it's irrelevant for a jury to hear evidence about the conception of the 3 kids. Specifically, they believe AEG has no right to delve into their biological parentage.
Also, the Jackson family doesn't want the judge to include evidence that confirms that the Jackson siblings are broke and notorious mismanagers of money. No surprise there either.
Look, maybe the Jackson family would just be better off calling this whole thing before they embarrass themselves one step further. Just enjoy that money they're living off of and keep quiet.
Be the first to receive breaking news alerts and more stories like this by subscribing to our mailing list.