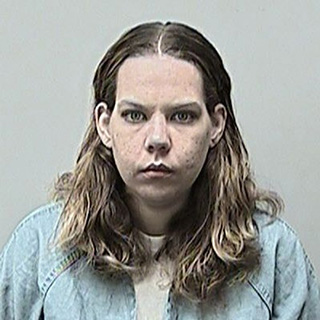 A Wisconsin mother is facing attempted homicide charges after she reportedly tried to kill her 6-year-old daughter by stabbing her repeatedly in her sleep.
According to the shocking details from the police report, shortly after 2:30 am on Monday, August 13th, 30-year-old Tasha D. Harmon ran to her neighbor's apartment with some very troubling news.
"I just stabbed my daughter and myself," said Harmon, who had self-inflicted stab wounds on her chest and throat, Channel 3000 News reported.
The startled neighbor then rushed to Harmon's apartment, where they found 6-year-old Adrianna Harmon lying on a bed, covered in her own blood.
Police believe Harmon, using a 7-inch-long steak knife, stabbed her poor, defenseless, young daughter "multiple times" as she slept.
She even admitted the crime to investigators, telling them, "I went crazy, tried to kill my daughter and myself."
The little girl told officers, "Mommy tried to kill me," according to court documents.
Police said the child, who miraculously survived the stabbing, underwent two life-saving surgeries, and remains hospitalized in critical condition, but she's expected to make a full recovery.
Harmon's motive for randomly stabbing her child remains unclear.
Be the first to receive breaking news alerts and more stories like this by subscribing to our mailing list.