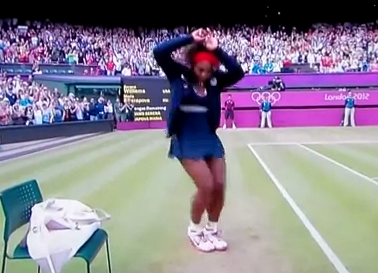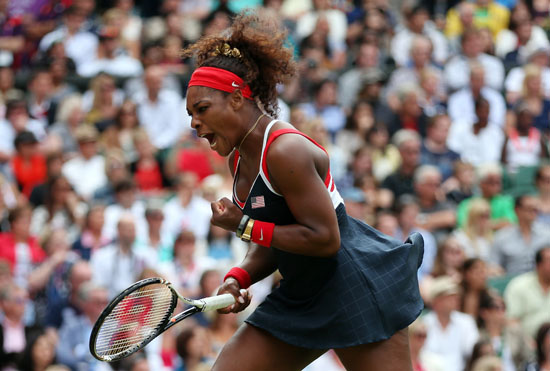 Congratulations are most definitely in order for tennis phenom Serena Williams, who won her VERY FIRST tennis singles Gold Medal at the Olympics today … and celebrated her big win by crip walking, something that has definitely never been done before in the history of the Olympics.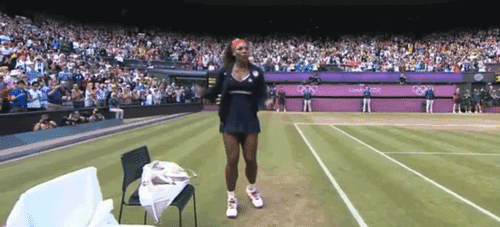 "I don't think I've ever danced like that," she told reporters afterward. "I don't even know where the dance came from."
Williams beat her opponent, Russian tennis star Maria Sharapova, in just under an hour, taking the match 6-0, 6-1 over Sharapova, who was lucky to even squeeze in the one win that she did because Serena was at the absolute top of her game.
"I was so focused here," Williams said. "I remember I was serving and I was thinking: 'Serena, this is your best chance to win a gold medal. You're at Wimbledon, you're on grass, you play great on grass, pull it together, just win this.' And that's what I thought about."
Williams already owns 14 Grand Slam singles championships, the most of any active female tennis player. She had already won the Olympic gold medal in doubles with her sister Venus in 2000 and 2008, but not the gold in singles.
Today's win was the one major title that had been missing on her resume. "It's such an amazing feeling. I got it," she said. "I can't compare. I have it, I have them all so it's great feeling."
Serena Williams is the first woman to win all four Grand Slams and a gold medal in both singles and doubles. She's also the first tennis player in history, male or female, to win the Gold Grand Slam both in singles and doubles.
Be the first to receive breaking news alerts and more stories like this by subscribing to our mailing list.