The talented and gifted people who are sent to the Olympic Games to compete for their countries often become synonymous with the one sporting event they gain fame for. Soon, it almost becomes a part of the person's name. Example: Michael Phelps, the Swimmer. (See?)
But just like us normal folks, these Olympic Gods actually have a wealth of hidden or lesser known skills, talents, hobbies and even professions.
Get to know a different side of 15 Olympians.
1.

John Orozco: From Gymnast to Singer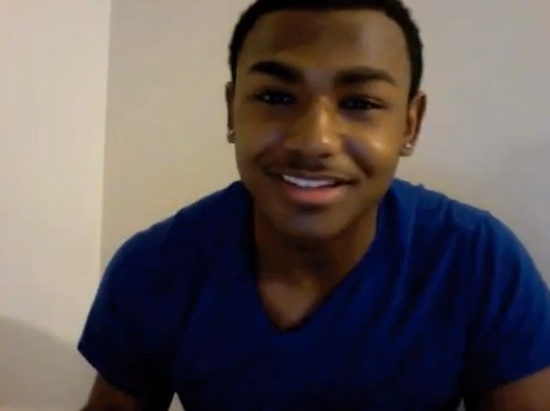 Before he failed to medal at all in the 2012 Summer Olympic Games, John Orozco was the great Bronx hope for the mens' gymnastics team. But that all went up in smoke on Wednesday when Orozco finished 8th in the mens' all-around final after a less-than-perfect performance on the pommel horse.
There's a bright side, however. John Orozco is actually a bit of a singer as well. Orozco professed his hopes of breaking into the entertainment industry in several interviews, and he actually has a few videos of himself singing uploaded to his YouTube channel.
Check out John Orozco singing a cover of Adele's "Hometown Glory"
2.

Ryan Lochte: From Swimmer to Artist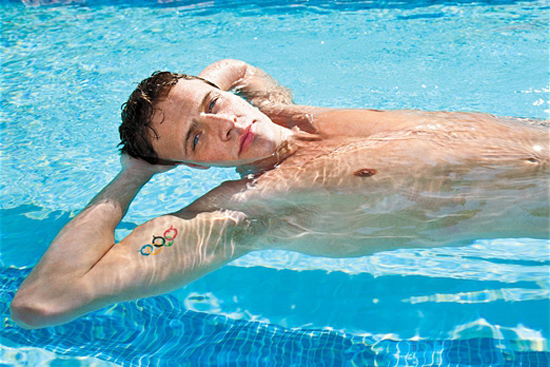 Ryan Lochte, the Kelly Rowland to Michael Phelps' Beyonce has had an uneven run at the London Olympic Games. He beat Phelps in the 400m at the beginning of the Games, making people wonder if Phelps still had it.
But Phelps wrapped that talk up real quick by snagging his 19th gold medal, making him the most decorated Olympian ever. Then last night, Phelps knocked it out the park again, by scoring a gold medal in the 200m while Lochte had to settle for silver.
But there's one area where Lochte doesn't have to worry about competing with Michael: Art.
Yes, Ryan Lochte is an artist. He draws to be exact. Before you get too excited though, it should be said that he's no Leonardo Da Vinci. Lochte describes his artwork as abstract, but others frankly might call it nightmarish.
Check out this sketch of a mushroom with an eyeball that Lochte drew: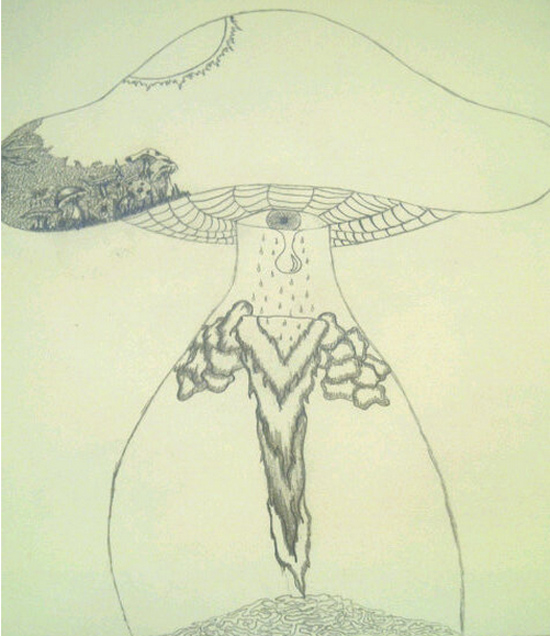 3.

Tervel Dlagnev: From Wrestler to Hip-Hop Dancer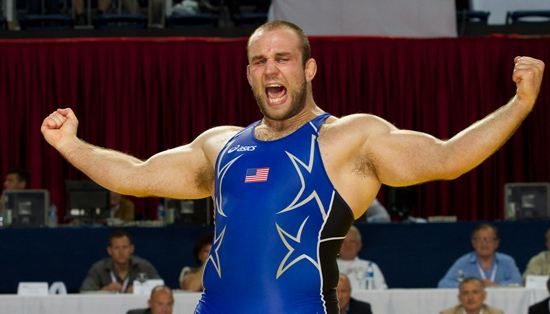 As a member of the USA wrestling team, Tervel Dlagnev's job is to knock people off their feet. But you'd be surprised to learn that Tervel actually has some pretty good footwork of his own.
In an interview with Parade magazine, Dlagnev confesses that he's an avid hip-hop dancer. And he then proceeds to show off some of his moves. Everyday he shufflin'.
Check out Dlagnev's moves like Jagger:
Be the first to receive breaking news alerts and more stories like this by subscribing to our mailing list.