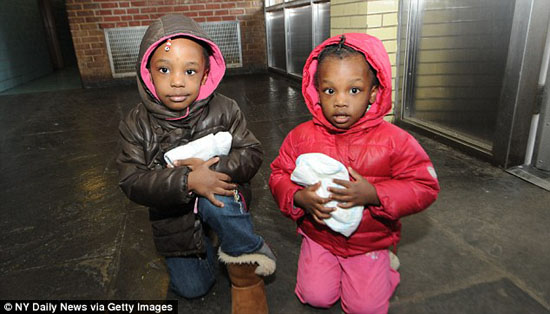 A New York City mother was thrown in jail earlier this week after she abandoned her two young daughters on a street in Brooklyn in the cold with just a few diapers on the clothes on their backs.
26-year-old Dalisha Adams from Brooklyn, NYC was cuffed late Sunday night after two women called police earlier in the day after they found her two daughters — 3-year-old Dioni and 5-year-old Domini — alone in front of a housing complex Sunday afternoon.
Due to their extremely young age, the toddlers were said to be (obviously) completely unaware of the situation at hand, and seemed shaken up and visibly confused as to why their mother would just leave them in the street to fend for themselves.
To make matters even worse, according to the NY Daily News, the street where Dalisha Adams abandoned her daughters is right down the street from where their paternal grandmother lives.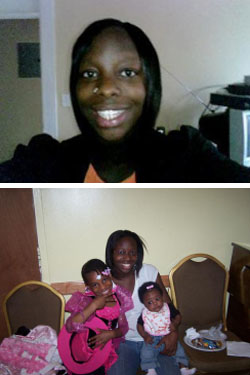 "I would have took them," said the girl's grandmother Bertha Davis, who told the Daily News that she didn't even know what was going on until she read the story on the front page of the paper.
Davis says her son Shawn Cobbs (the girls' father, who has been accused by Adams of domestic violence) had an argument with Adams over the kids early Sunday.
"She wanted him to take the kids, and he told her he didn't have a stable place to take the kids," Davis said. "She must have got mad, dressed them kids and brought them here."
There were no signs of physical abuse, though neighbors said Adams was known to curse and yell at the kids, and was overheard screaming at the girls just hours before she ditched them on the side of the road just a mile-and-a-half away from their home.
"She was always yelling at the kids, 'Shut the f**k up,'" one neighbor said. "One day, I heard her curse out the little baby, 'I'll punch you in the f**king face.'"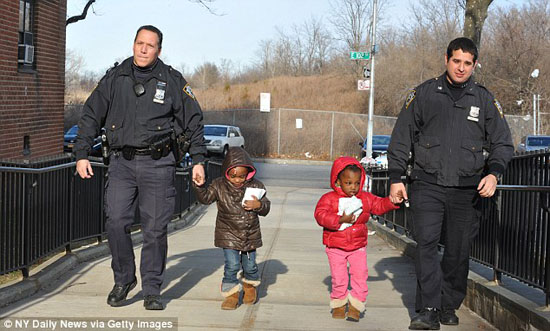 The woman, who did not want to be identified, told the NY Daily News that she heard lots of shouting early Sunday afternoon right before the girls were abandoned.
"A kid was crying. She was saying, 'Stop crying, shut the f**k up. I'm gonna get you out of here," she said.
Other neighbors said that the girls were always clean and well dressed, but said their psycho mom would often shout at them and yank their arms.
Police say on Sunday, Adams drove the children nearly two miles away from their home in Brooklyn, and dropped them off near some housing projects where two elderly women found the young girls wandering up and down the street in the cold holding their diapers.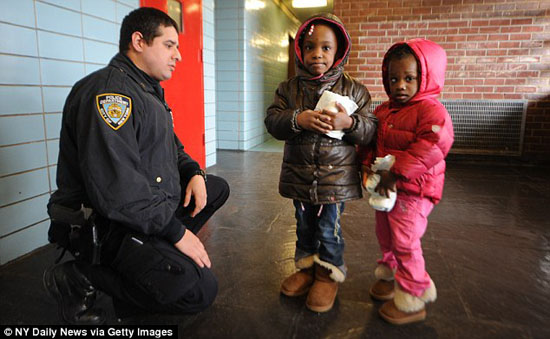 The older girl told the women her name was Domini and her little sister's name was Dioni, and they lived in a "blue house with flowers in front of it on 53rd street," but she was unable to tell them the exact borough of the city.
"Mommy just left us on the sidewalk and drove away," 5-year-old Domini told them.
She also said that her mother's name was Dalisha and she drove a white car. "She left [us] and she drove off," 3-year-old Dioni told the women.
"They were calm but they were just huddled close together," New York City police officer Edgard Centeno said. "They were standing by each other very close. They were, I guess, a little afraid that they were alone."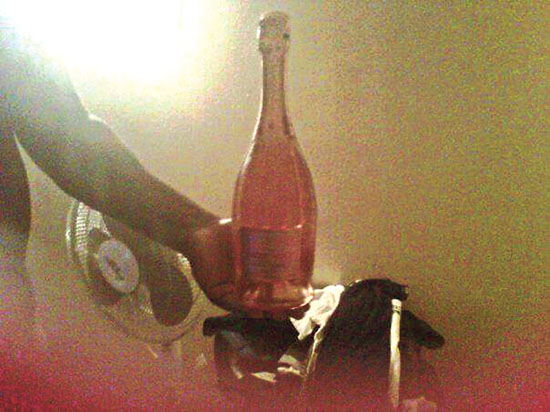 Just hours after dumping her daughters on the side of the road, Dalisha Adams went to a party at her friends house, and even posted a photograph of someone holding a bottle of champagne to her Facebook page.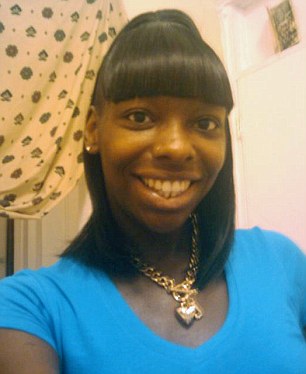 Police finally ID'd the children at around 10 p.m. that night, and us used a crowbar to break the door down at Breukelen Houses apartment where they say Adams lives with her two daughters.
They say an 8-year-old daughter was also staying in the home with her aunt, but Adams was nowhere to be found at the time.
Adams, who works as a security guard, apparently heard through an intermediary that cops were looking for her, and turned herself in at the NYC police precinct at around 11:30 p.m. that night.
Dalisha Adams was charged with two counts of endangering the welfare of a minor, and her girls are now in the custody of Children's Services.
Be the first to receive breaking news alerts and more stories like this by subscribing to our mailing list.