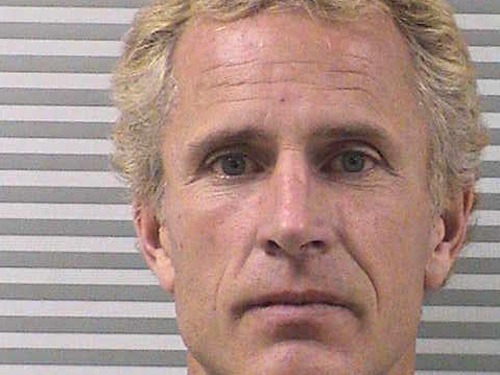 A male hospital caregiver in Logan, Utah has been accused of sexually assaulting a male patient who was intoxicated and unconscious, and police say they caught him in the act!
According to the police report (obtained by HuffPo), after responding to a call about a drunk man who had urinated and fallen asleep in a stranger's home, cops brought in the extremely intoxicated man to the hospital and placed him in the care of 46-year-old hospital worker Hal Weston.
Logan Police Chief Gary Jensen said officers left the intoxicated man in an exam room behind a curtain for just a few short minutes as officers wrote up a report while they waited for him to wake up.
When an officer came back to check on the guy, that's when he saw Weston performing oral sex on the blacked out patient.
"The officer walked in the room and pulled the curtain back slightly," the report reads. "The officer observed the unconscious man laying on the hospital bed and the male caregiver performing a sexual act … The officer summoned hospital security."
After he was (obviously) fired from his job, Weston was charged with forcible sodomy and was taken to the county jail before bailing himself out the next day.
It's not clear what the victim's reaction to the abuse was, however, one can imagine that he was pretty pissed about the entire situation. Who wouldn't be after finding out a (male) hospital worker gave you head while you were knocked out drunk?
Your thoughts?
Be the first to receive breaking news alerts and more stories like this by subscribing to our mailing list.