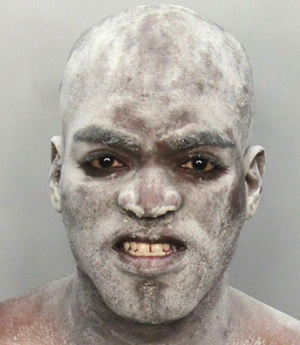 Sadly, we have no answer to that very important question. But we do have the details on why this guy was arrested. And it's still pretty funny!
According to The Smoking Gun, 23-year-old Travis Williams was arrested last week for disorderly conduct after he was spotted menacing patrons outside a shopping mall.
When cops arrived, they say they found Williams covered in a white powdery substance, and he had a "fighting stance" and "refused to stop screaming obscenities," saying things like "F**k you, motherf**ker!"
Though the police report offers no insight as to Why Williams was covered in white powder, his 94-page rap sheet reveals that he has no job, and has been arrested "several dozen times" for a number of different crimes, including burglary, grand theft, larceny, battery, trespassing and marijuana possession.
And just in case your curious mind was wondering … yes, Williams has also been arrested SEVERAL times for cocaine possession.
[TSG]
Be the first to receive breaking news alerts and more stories like this by subscribing to our mailing list.