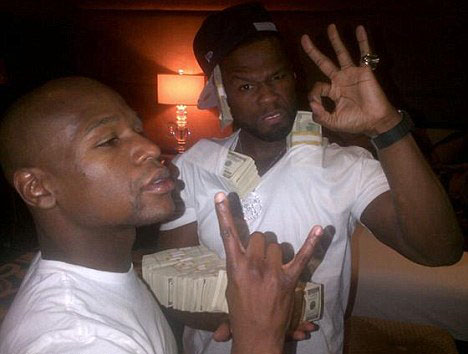 Just in case you didn't already know….50 Cent is rich. Mega rich. So rich, in fact, that he likes to show it off from time to time.
While in Las Vegas for the Consumer Electronics Show to promote his new headphones, 50 Cent also posted a series of pictures of himself with his good friend, boxer Floyd Mayweather, posing with wads and wads (and more wads) of cash in his hotel room.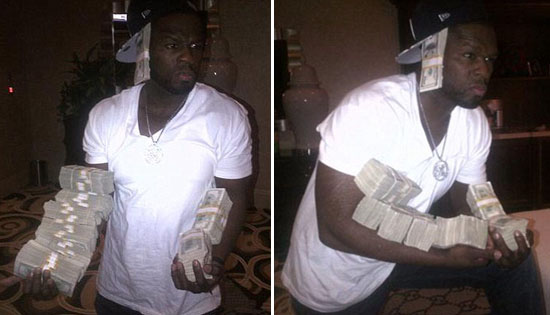 "I was thinking I could make a lot of money one day. Then I got mad cause some chumps was hatin on me," 50 tweeted. "So I joined a gang lol THE MONEY TEAM my home boy got some hands and I got da heat. Lol," 50 said, in reference to his pal 'Money Mayweather.'
"We made it mom top of the world!!!!.( James cagney voice) lol," read another tweet from the rapper, who is worth a reported $250 million.
Believe it or not, this isn't the first time 50 Cent has tastelessly flaunted his wealth on Twitter. Back in November 2010, the rapper posted pictures of himself playing around with $500,000 worth of cash money.
We get it 50, you're rich! No need to show it off.
Your thoughts?
Be the first to receive breaking news alerts and more stories like this by subscribing to our mailing list.