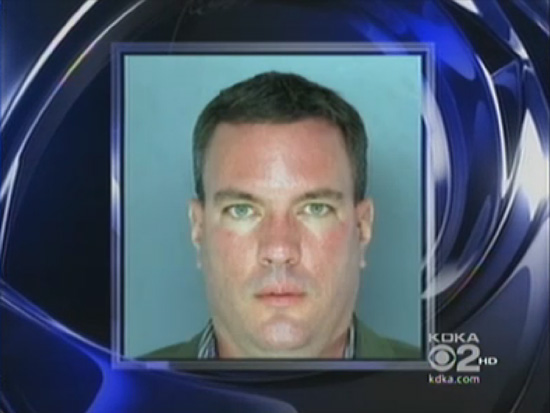 A Pennsylvania man got very creative over the weekend after he got hungry for a Reuben sandwich.
On Sunday, 38-year-old an intoxicated Sean Faulkner walked into Sieb's Pub in Pittsburgh and ordered a Reuben sandwich. Without paying, he grabbed the sandwich and ran straight out of the restaurant.
"He said he was gonna go eat it in the corner and he ended up running out the front door, down the parking lot with the sandwich," Sieb's employee Kelly Donatelli told CBS Pittsburgh, who served him. "Just very bizarre. It was weird."
Drawing further attention to himself, Faulkner then hopped into a forklift he had stolen earlier from a nearby construction site and proceeded use the piece of construction equipment as a getaway car.
"Apparently he was tired of walking and he saw the forklift with the keys in it and seemed like a good idea at the time," Detective Brian Kohlhepp said.
Faulkner faces a felony theft charge for stealing the forklift, worth $45,000, and misdemeanor theft for stealing the $8 Reuben sandwich.
Though the real crime here is that Sieb's Pub in Pittsburgh is charging people $8 for a Reuben. That sh*t cray!
Be the first to receive breaking news alerts and more stories like this by subscribing to our mailing list.