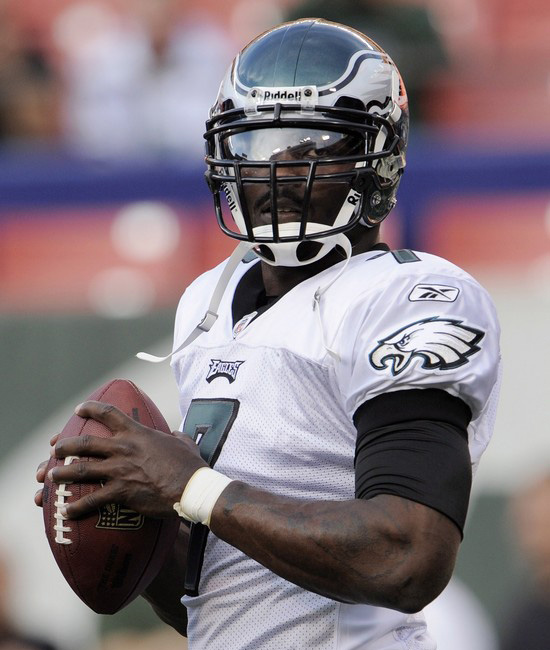 In an incredible comeback for controversial NFL star Michael Vick, the 31-year-old football player has landed himself a major $100 million 6-year deal to play for the Philadelphia Eagles!
Eagles coach Andy Reid said, "I'm very happy we were able to reach an agreement with Michael on this long-term contract. It's a product of all the hard work Michael has done to better himself over the last couple of years, both on and off the field."
According to reports, the deal will pay Vick $16 million over the first three years, making him one of the highest paid players in the league once again, further proving that Vick and his career have now come around full circle.
Michael Vick signed with the Atlanta Falcons in 2001 as the No. 1 overall draft pick and was quite the superstar with the team. He even signed a $130 million deal with the Falcons in 2005, and was living the good life … until he was sent to prison in August 2007 for illegal dog fighting, which eventually led to him filing for bankruptcy.
Upon his release from prison, Vick joined the Eagles in 2009 as a third-string QB behind Donovan McNabb and Kevin Kolb before moving on up as a first-string player after he played for Kolb, who suffered an injury during the season.
Vick went on to lead the Eagles to the NFC East title last season, was the starting quarterback in the Pro Bowl, and was also named comeback player of the year by the Associated Press.
Welcome back Mike Vick!
Be the first to receive breaking news alerts and more stories like this by subscribing to our mailing list.