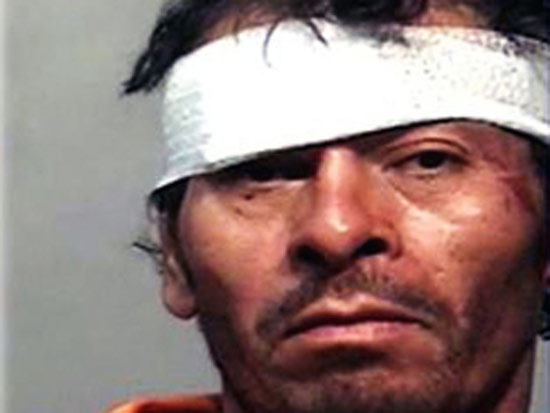 A 13 year-old girl's mother recently beat the hell out of an Iowa man after he attempted to lure her daughter in a back alley for sex.
Somehow, the sicko had enough manners to ask for permission to marry the young teen though. So nothing actually went down, but he still got the crap beaten out of him for trying!
Read more below:
A Des Moines man who allegedly tried to lure a young girl into an alley, wound up with stitches and a black eye after the girl's mother took matters into her own hands, according to authorities.

Polk County police sources say that Robert C. Harding tried to lure a 13-year-old girl into an alley near where she was playing with friends outside her home. Instead the smart-thinking teenager went to get her mom who confronted Harding, according to CBS affiliate KCCI.

Police say that when the girl's mother, Holly Pullen, confronted Harding he asked how old the girl was and whether he could marry her or would be interested in signing the girl away.

"I got down to the alley and I confronted him. I said, 'Why are you staring at the kids?' and he looks at me and says, 'I want to marry the red head.' I came unglued at that point. I was like 'Dude, she's only 13 and that's my daughter,'" Pullen told the station.

Police said Pullen punched Harding in the face. Then the girl's father and one of his friends chased Harding and fought with him, KCCI reported.

By the time police arrived at Fremont Street, the fight was over. Police questioned Harding who allegedly told them that he was trying to get the girl into the alley he could marry her and sex her.

Police also said he told them he knew the girl was a minor and that he liked "young girls."

"It's horrible, it's a nightmare, it's not one that I think any parent wants to go through,"  added Pullen told KCCI.

Harding is charged with enticing a minor under the age of 16, which is punishable up 4 years in prison and a parole violation. He's being held on $15,000 bond.
Anyway, this guy right here definitely needs to have a seat!
Where's Chris Hansen when you need him??? (Oh … yeah, that's right.)
Be the first to receive breaking news alerts and more stories like this by subscribing to our mailing list.