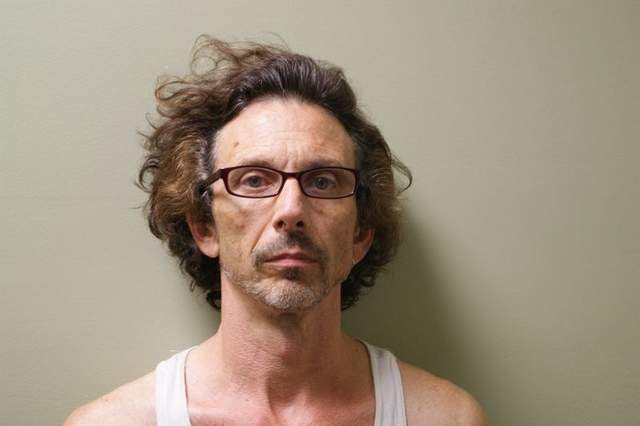 Talk about awkward!
A  Tennessee man was recently caught COMPLETELY nude by cops doing things most of us wouldn't even know was possible with a Barbie-type doll under a bridge, which just so happened to be located near an elementary school. (Yes … we're serious!)
An anonymous tip led Spring Hill Police to cite a man Thursday for indecent exposure near a Williamson County elementary school.

Daniel Dean Torroll, 56, was found around 9 a.m. nude and committing lewd acts with a 2 ½-foot, Barbie-type doll under a bridge on Prescott Way, said Sgt. Geoff Betts. Torroll told police that he has Attention Deficit Hyperactivity Disorder, or ADHD, and that an increase in his medication was escalating sexual urges, according to the report.

Torroll was seen earlier by a passer-by walking with a dog and a backpack to the bridge, which is on the Allendale Elementary School property. It's about 1,000 feet from the school, Betts added.

Police say that no students saw Torroll, who lives near the school. But the incident drew a heavy police presence, and parents were alerted via an automated call from the school's principal.

Torroll allowed police to search his home. "Our biggest concern that he didn't have these urges with children. They didn't find anything that would suggest that," Betts said.

Indecent exposure is a misdemeanor charge, and Torroll was given a citation and released, Betts said. The charge does not require him to register with local or state sex offender lists, and he was not found on either national or state sex offender registry lists.
So an increase in meds caused him to get freaky with a doll? Wow. Being horny is one thing … but screwing dolls out in public is just mad crazy!!!
But hey, at least he isn't going around getting freaky (or trying to get freaky) with real people or even children (like some sickos out there, SMH).
Be the first to receive breaking news alerts and more stories like this by subscribing to our mailing list.