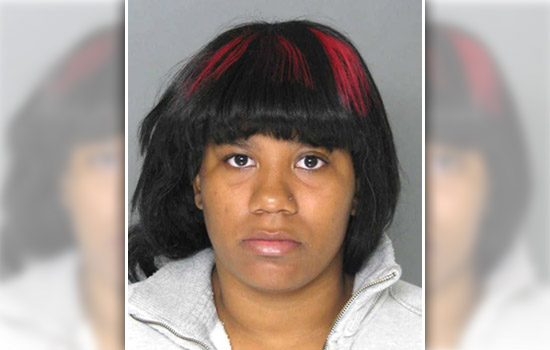 This woman beat a transgender woman into a seizure at a Maryland McDonald's recently. Since the incident, she has been arrested and charged with three counts of assault.
Read more below:
Meet Teonna Monae Brown. The 18-year-old is facing assault charges for allegedly beating a woman in a Maryland McDonald's (video of the brutal attack went viral late last week).

Brown, who lives several blocks away from the Baltimore-area eatery, was arrested Friday on three assault counts in connection with the April 18 assault of Chrissy Lee Polis, 22. A second alleged assailant, who is 14, has been charged as a juvenile.

Brown is pictured above in a mug shot released this morning by the Baltimore County Police Department. She is being held in the Baltimore County Detention Center in lieu of $150,000 bail.

A District Court filing reveals that Brown's own sister approached cops to report that her sibling "had just told her that she assaulted a woman at the McDonald's located at 6315 Kenwood Avenue." Deshawn Brown added that her sister told her that the juvenile suspect "was with her and assaulted the woman too."

In a police interview, the 14-year-old suspect admitted that she had been at the fast food restaurant with her friend Brown, and that they "both got into a fight with a woman over using the bathroom."
Crime never pays … we don't get why some people never understand that. Peep the footage from the fight below:
And footage from the victim's response to the incident is below:
Be the first to receive breaking news alerts and more stories like this by subscribing to our mailing list.